Classic Vegan Pancake Stack
Vegan
Classic Vegan Pancake Stack
Sweet Freedom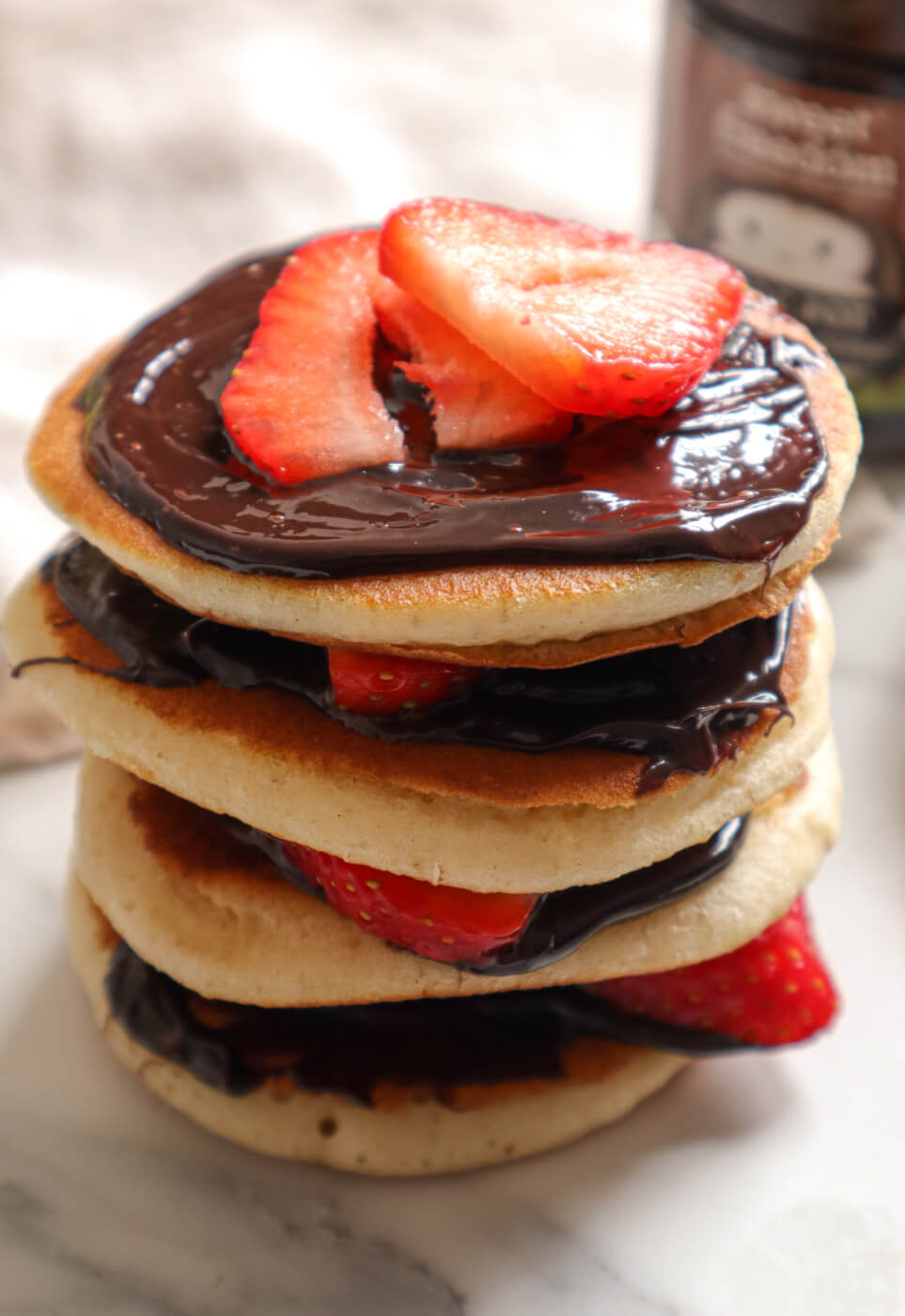 Prep Time

5m

Cook Time

10m

Servings

2 portions
Ingredients
2 ripe bananas⁠

90 g oat flour (plain and gluten-free flours also work) ⁠

150 ml plant-based milk⁠

1 tsp baking powder⁠

2 Tbsp Sweet Freedom Fruit Syrup

Oil for frying

Sweet Freedom Choc Pot chocolate spread

Strawberries, stemmed and halved
Method
Whizz the bananas, oat flour, plant-based milk, and baking powder in a blender until smooth.
Heat oil in a frying pan over low to medium heat⁠.⁠
Add a palm-sized puddle of batter and cook until you can easily slide a spatula underneath.
Flip the pancake over and cook until golden brown on both sides⁠.⁠
Repeat until all the batter is used up.
Stack the pancakes, topping each one with a generous helping of Choc Pot and a layer of strawberries.