Comforting Chestnut and Mushroom Pie
Treat yourself to this warming, hearty pie – the ideal comfort food for a chilly winter evening. Serve as a centrepiece along with vegetables and lashings of gravy or on its own as a tasty starter.
Vegan
Comforting Chestnut and Mushroom Pie
Carys, Senior Corporate Liaison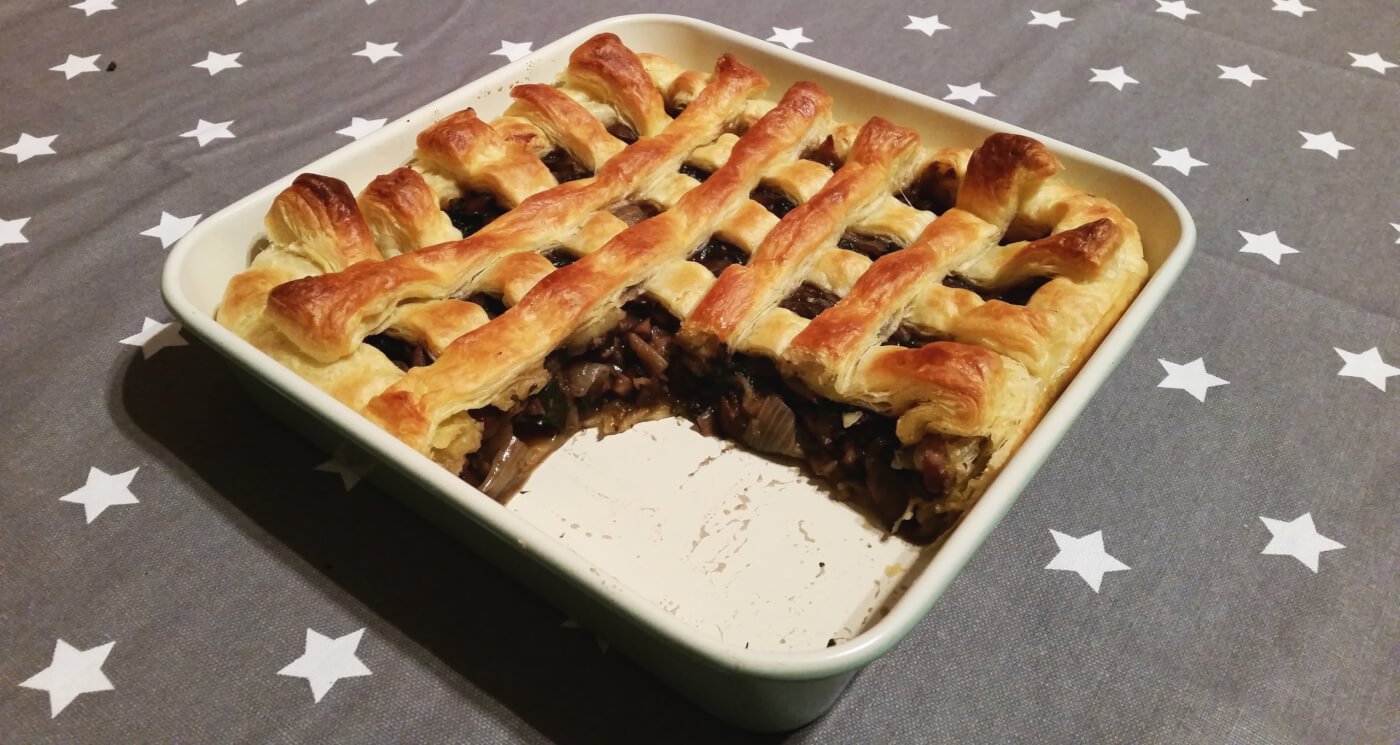 Prep Time

10m

Cook Time

45m

Servings

6
Ingredients
2 Tbsp olive oil

2 large onions, chopped

4 cloves garlic, chopped

400 g spinach

250 g chestnut mushrooms, chopped

250 g portobello mushrooms, chopped

180 g cooked chestnuts, finely chopped

1 tsp dried mixed herbs

1 tsp stock powder

1 pinch salt

1 pinch pepper

2 Tbsp vegan red wine, optional

1 Tbsp non-dairy milk

2 sheets pre-rolled vegan puff pastry
Method
Preheat the oven to 200°C.
Warm the olive oil in a large frying pan. Add the onion and fry for 5 minutes, until soft.
Add the garlic, spinach, chestnut mushrooms, portobello mushrooms, chestnuts, herbs, stock powder, salt, and pepper. Cook for 10 minutes on a low heat. Stir in the vegan red wine, if using. Let cool for 5 minutes.
Place a sheet of the vegan pastry on a chopping board and cut lengthways into 2-centimetre strips. Line a baking dish to the rim with the second sheet, add the filling, then arrange the strips in a cross-hatch pattern over the top. Brush with non-dairy milk.
Bake for 30 minutes or until golden.