Dark Chocolate Raspberry Mousse
Sweet, smooth, and deliciously chocolatey – this delicate mousse makes the perfect dessert.
Vegan
Dark Chocolate Raspberry Mousse
Beatrice, Fundraising Assistant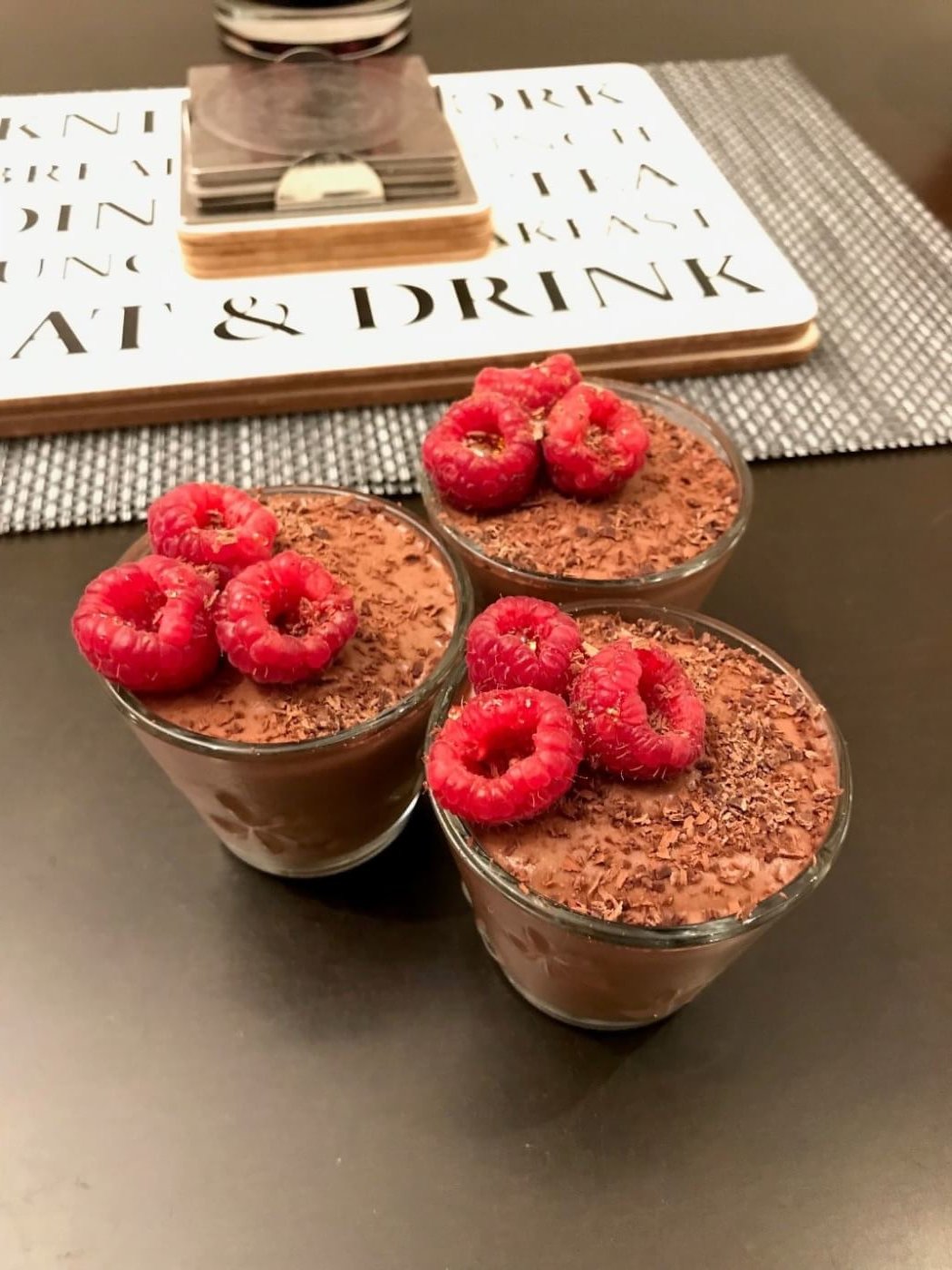 Prep Time

20m

Cook Time

0m

Servings

6
Ingredients
1/2 cup chia seeds

400 ml tinned coconut milk

200 g raspberries

150 g dark chocolate, plus extra for topping

2 cups soya milk

1 Tbsp cacao powder

1 tsp vanilla extract

1/2 tsp sea salt
Method
Method
In a food processor, purée the chia seeds, coconut milk, and 75 grams of the raspberries until smooth.
Heat the dark chocolate with the soya milk in a double boiler until melted. Stir in the cacao powder.
In a large bowl, combine the chia and chocolate mixtures. Stir in the vanilla extract and salt.
Spoon into six ramekins and refrigerate overnight or for at least two hours.
Top with the remaining raspberries and dust with grated dark chocolate.