Gluten-Free Butternut and Bean Burgers
Vegan
Gluten-Free Butternut and Bean Burgers
Interserve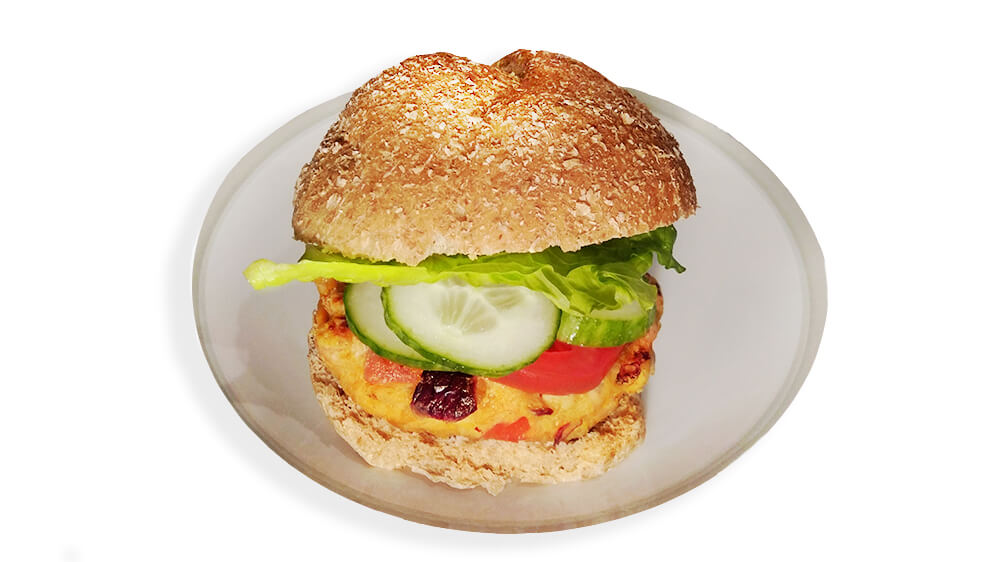 Prep Time

10m

Cook Time

45m

Servings

8
Ingredients
½

butternut squash, peeled and chopped

3

Tbsp vegetable oil

1

red onion, diced

3

cloves garlic, finely chopped

1

red pepper, diced

½

tin sweetcorn, drained and rinsed

2

tins mixed beans, drained and rinsed

100 g

gram flour

1

tsp ground cumin

½

tsp salt

Optional: gluten-free burger buns and salad, to serve
Method
Roast the squash in the oven at 180°C for 30 minutes. Transfer to a bowl, mash, and let cool.
Heat 2 tablespoonfuls of the oil over medium heat. Add the onion, garlic, red pepper, and sweetcorn and sauté for 3 minutes. Remove from the heat and let cool.
Place the beans in a large bowl. Mash around half, leaving the other half whole. Add the squash, sautéed vegetables, gram flour, cumin, and salt and mix well to combine. Form into four large patties using your hands.
Warm the remaining oil over medium heat and fry the patties for approximately 5 minutes on each side.
Adapted From a Recipe by Interserve
Interserve Group Limited, the international support services, construction and equipment services group, supplies award-winning catering services via its Autograph brand. Autograph serves delicious, nutritious and creative food to more than 300 locations up and down the country, from schools and colleges to hospitals and workplaces.