Vegan
Lemon Bars
May I Have That Recipe?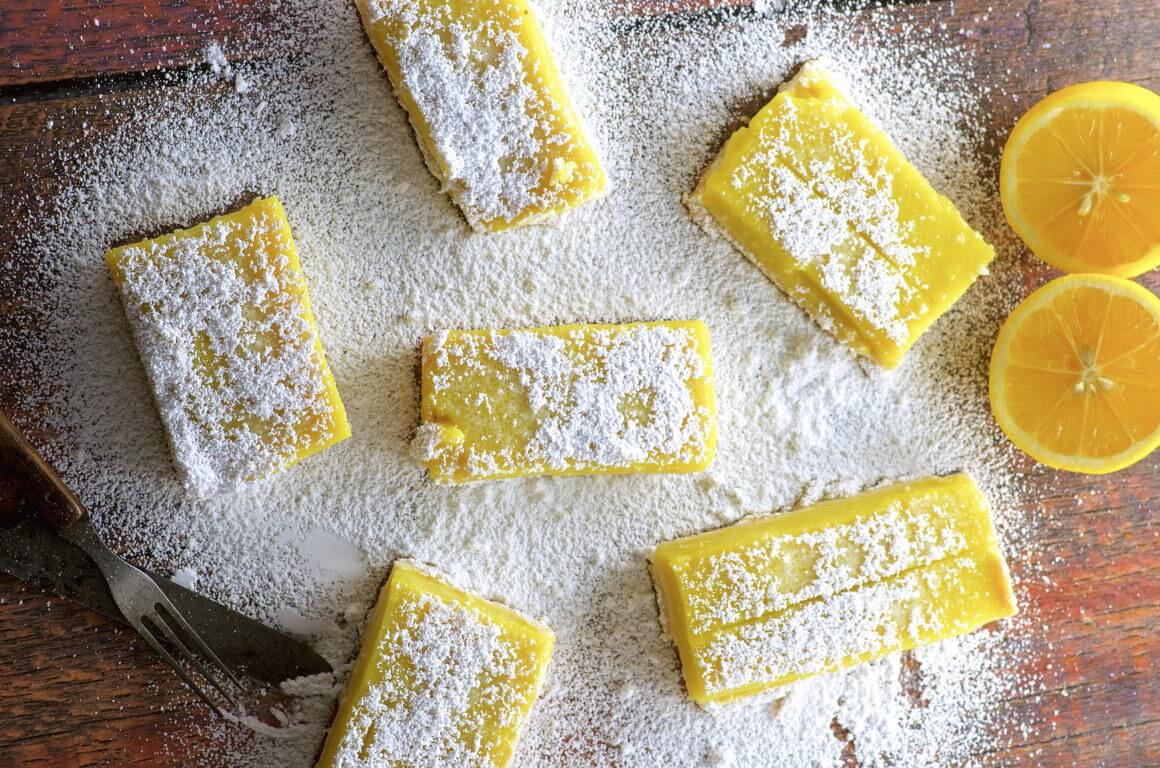 Prep Time

10m

Cook Time

40m

Servings

8
Ingredients
1/2 cup + 1 Tbsp coconut oil

1 Tbsp granulated sugar

4 Tbsp icing sugar

1 1/2 tsp vanilla extract

1 cup plain flour

2 Tbsp water

2 pinches salt

1 cup tinned coconut milk

1/2 cup lemon juice

3 Tbsp maple syrup

2 1/2 Tbsp cornflour
Method
Preheat oven to 160°C. Line an 8-inch-square baking tin with parchment paper.
Cream together ½ cup coconut oil and the granulated sugar for about 1 minute. Add 2 tablespoonsful of icing sugar and 1/2 teaspoonful of vanilla extract and continue beating for another minute, until creamy.
Add the flour, the water, and a pinch of salt, and mix until just incorporated. Using your hands, knead to form a dough.
Press evenly into the baking tin to form a crust. Prick several times with a fork.
Bake for about 30 minutes, or until golden brown. Set aside to cool.
Whisk the coconut milk, lemon juice, maple syrup, cornflour, and a pinch of salt together in a small saucepan. Cook over medium heat until thick, about 5 to 6 minutes, continuing to whisk often.
Remove from the heat and whisk in the remaining icing sugar, coconut oil, and vanilla extract. Set aside to cool, about 10 minutes.
Pour the lemon curd over the shortbread crust and refrigerate for 2 hours, or until set. Cut into bars.