Vegan
Mac and Peas
hot for food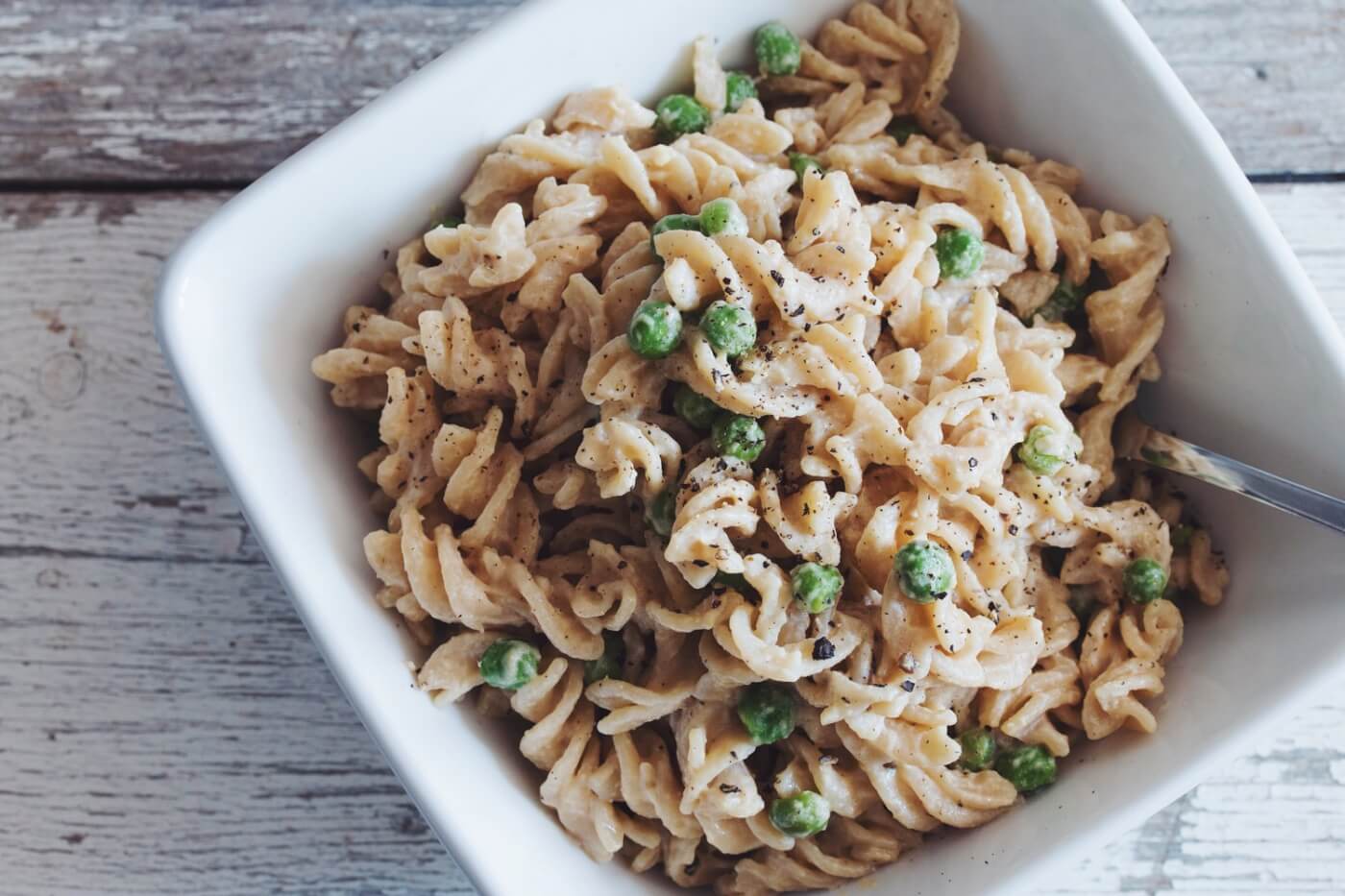 Prep Time

5m

Cook Time

12m

Servings

4
Ingredients
1/4 tsp sea salt

2 Tbsp tahini

1 Tbsp lemon juice

1 Tbsp olive oil

1 Tbsp white miso

2 Tbsp nutritional yeast

1 Tbsp tamari

1 clove garlic, minced

5 cups uncooked spiral pasta (rotini, fusilli, etc.)

1 cup frozen peas

1 cup water, reserved from boiling pasta

Ground pepper, to taste
Method
Add the sea salt to a large pot of water and bring to a boil.
In a bowl, mix together the tahini, lemon juice, olive oil, white miso, nutritional yeast, tamari, and garlic to form the sauce and set aside.
Add the pasta to the boiling water and cook according to the package directions, or until al dente. Add the frozen peas during the last minute of cooking.
Reserve 1 cup of water from the pasta, then drain and, without rinsing, return the pasta to the large pot.
Add the sauce and 1/2 cup of pasta water and stir constantly over low heat for up to 3 minutes to combine. Add more pasta water as necessary to create a creamy consistency.
Top with freshly ground pepper and serve immediately.