Mango, Banana, and Coconut Porridge
Vegan
Mango, Banana, and Coconut Porridge
Ginger Kitchen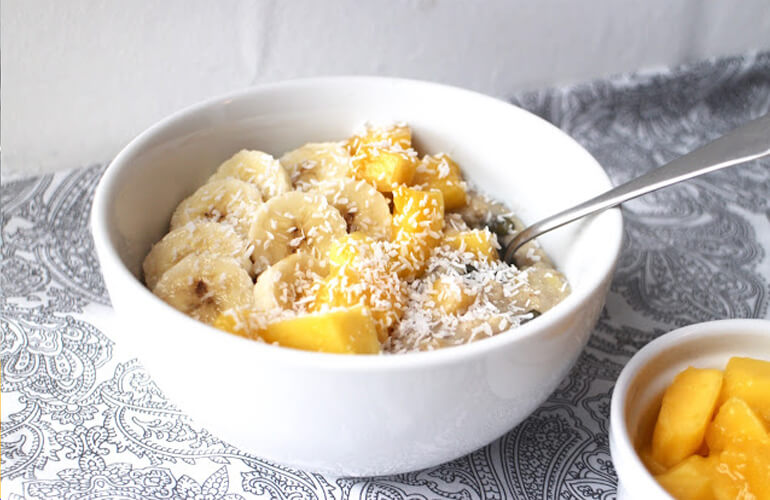 Prep Time

5m

Cook Time

6m

Servings

1
Ingredients
1/2 cup oats

1/2 cup water

1/2 cup coconut milk

1 Tbsp desiccated coconut

1 Tbsp pumpkin seeds

1 banana, sliced

1 handful mango chunks

Additional desiccated coconut, optional
Method
Place all the ingredients in a pot – setting aside half the banana slices and some mango chunks – and mix well.
Cook over a low heat for 5 to 6 minutes, stirring occasionally, until thick. If the porridge starts to become too thick, gradually add a little water.
Top with the remaining banana slices and mango chunks and a sprinkle of desiccated coconut, if desired.