Vegan
Maple-Cinnamon Granola
Wrapped in Newspaper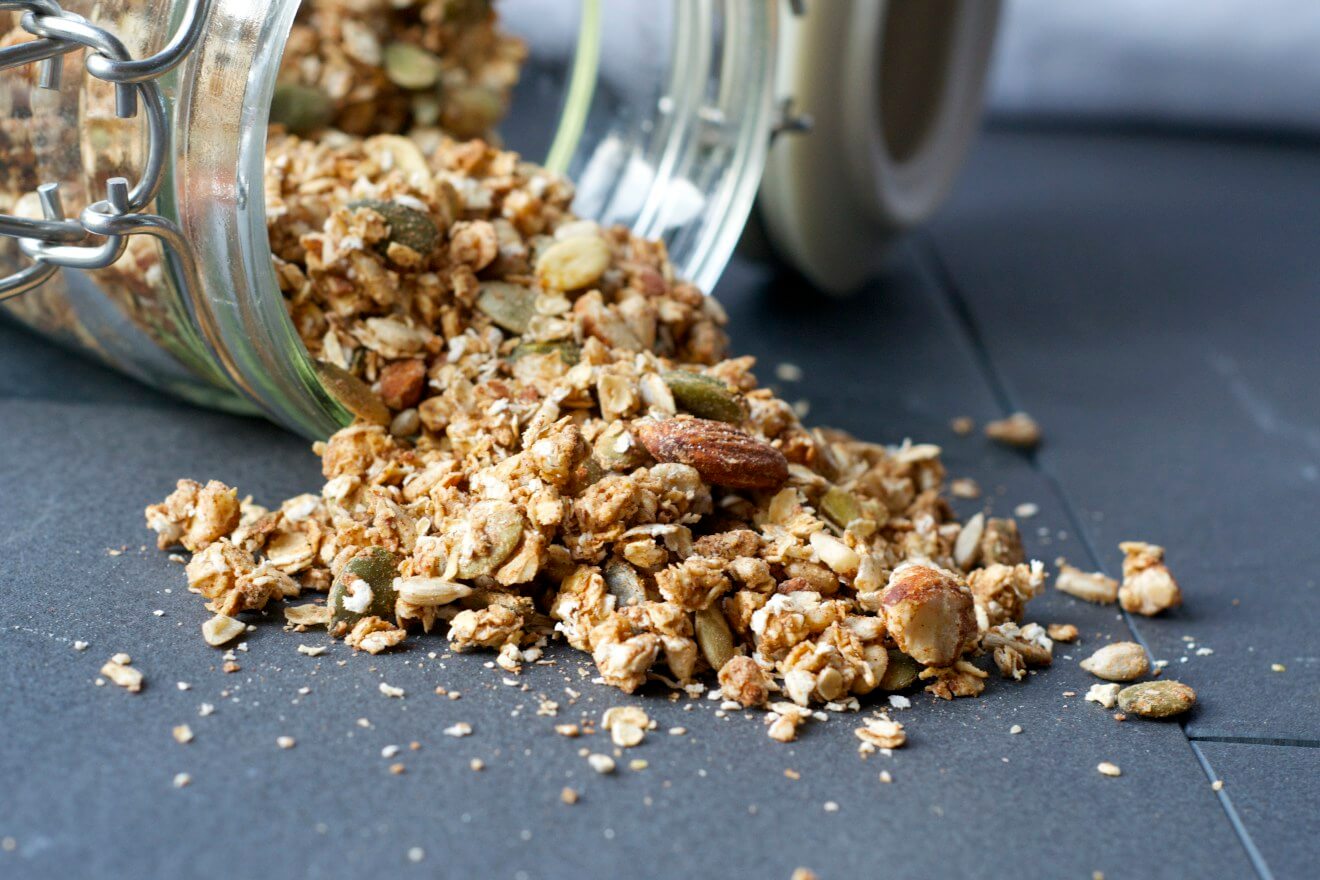 Prep Time

10m

Cook Time

20m

Servings

6
Ingredients
3 cups rolled oats

1/2 cup almonds, coarsely chopped

1/2 cup pumpkin seeds

1/2 cup sunflower seeds

2 tsp ground cinnamon

3 Tbsp maple syrup

2 Tbsp almond butter
Method
Preheat the oven to 180°C.
In a bowl, mix together the oats, almonds, pumpkin seeds, sunflower seeds, and cinnamon.
In a saucepan, over a low heat, stir together the maple syrup and almond butter.
Pour the wet ingredients into the dry and stir to coat.
Line a baking tray with greaseproof paper, pour in the mixture, and spread evenly.
Bake for 20 minutes. Let cool in the tray and then store in an airtight container.