Miso Noodle Soup with Fried Tofu
Vegan
Miso Noodle Soup with Fried Tofu
Wrapped in Newspaper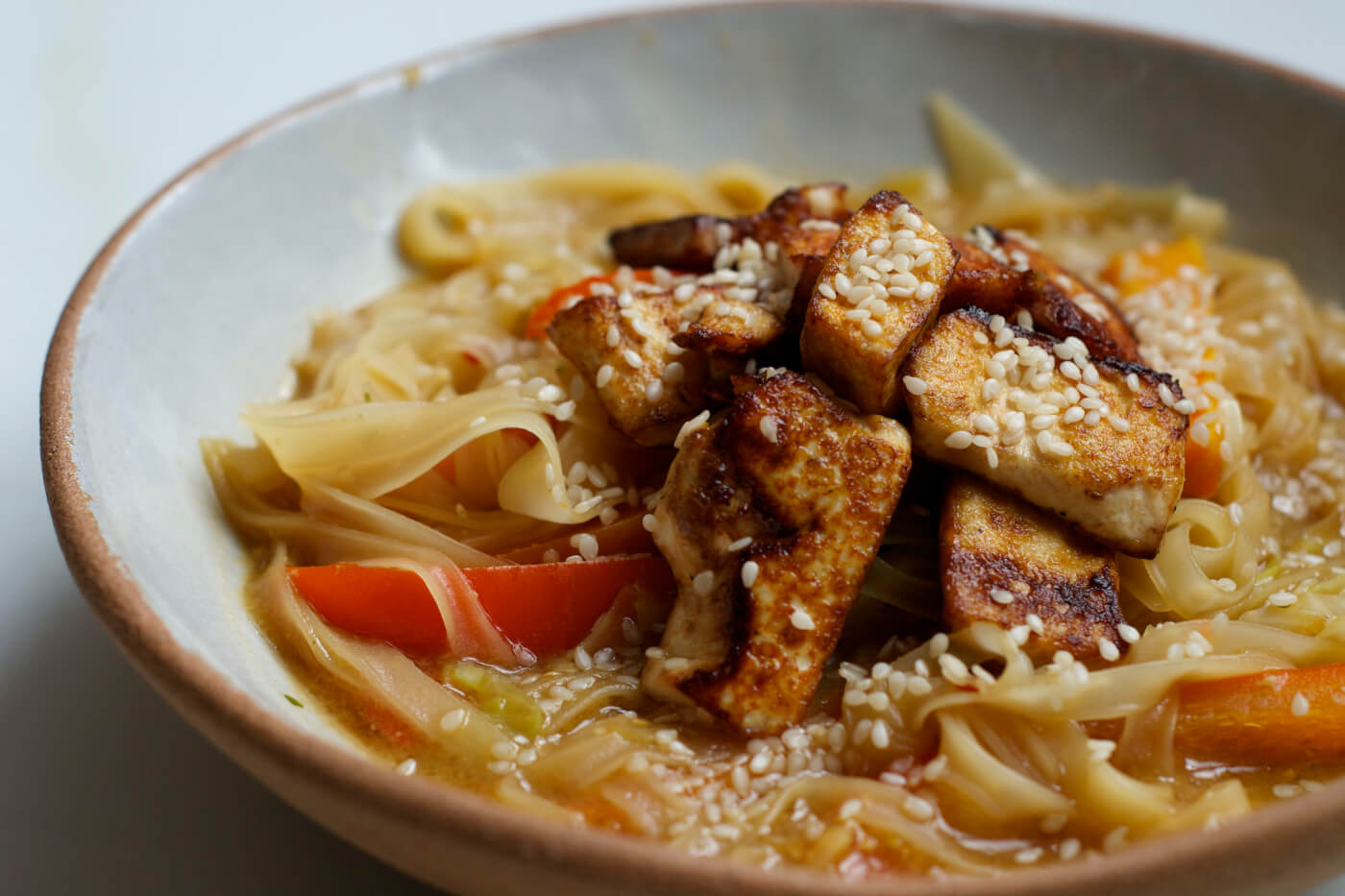 Prep Time

10m

Cook Time

15m

Servings

2
Ingredients
1/2 block firm tofu

1 tsp coconut oil

3 Tbsp tamari (soy sauce)

800 ml vegetable stock

1 carrot, sliced

1 red pepper, sliced

2 cloves garlic, sliced

1/2 head white cabbage, shredded

2 tsp miso paste

2 pkgs rice noodles

1 Tbsp sesame seeds
Method
Drain the tofu, using a sieve. Press between 2 plates with a heavy object on top and let sit for half an hour.
Cut into centimetre-thick slices.
In a frying pan over high heat, melt the coconut oil. Add the tofu and sprinkle with 2 tablespoonsful of tamari. Turn occasionally, until crispy.
Pour the vegetable stock into a pot. Add the carrot, pepper, garlic, and cabbage and bring to a boil.
Lower the heat and simmer for 5 minutes, then add the miso paste, remaining tamari, and rice noodles.
Cook according to the package directions.
Ladle the noodles into bowls and top with the tofu and a sprinkle of sesame seeds.