Neapolitan Yogurt Breakfast Bites
Vegan
Neapolitan Yogurt Breakfast Bites
The Little Blog of Vegan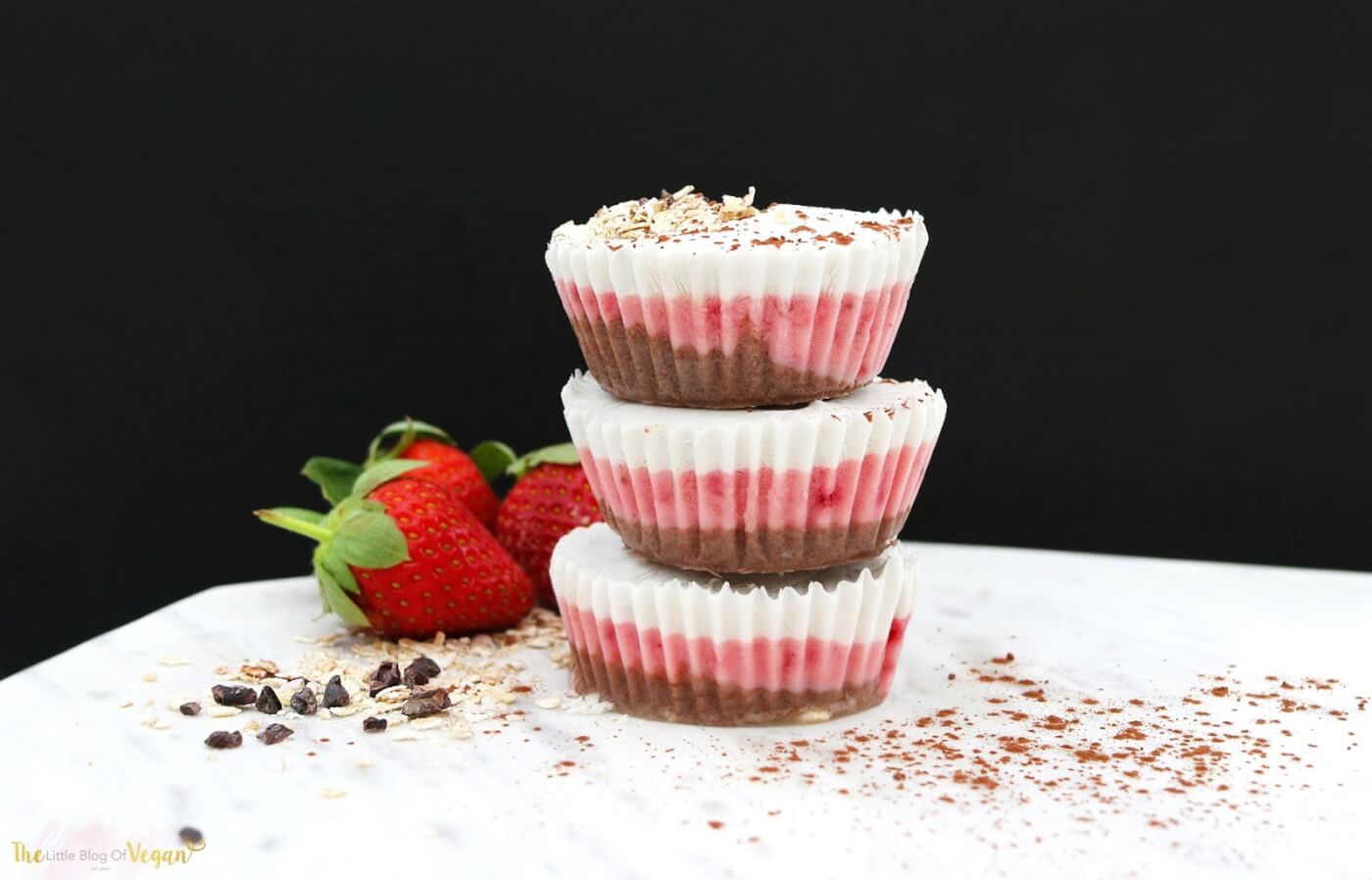 Prep Time

10m

Cook Time

30m

Servings

12
Ingredients
400 g plain dairy-free yogurt

1 tsp almond milk

2 Tbsp cacao powder

160 g fresh strawberries, chopped

Juice of 1/2 lemon

200 g coconut cream

2 tsp vanilla extract

Rolled oats, optional

Cacao nibs or powder, optional

Fresh strawberries, optional
Method
Line a cupcake tray with cases.
In a bowl, mix half the yogurt with the almond milk and the cacao powder.
Pour into the cupcake cases and place in the freezer to set.
Put the strawberries in a small saucepan with the lemon juice and cook over low heat until soft.
Mash with a potato masher and continue to cook, stirring, until reduced to about one-third.
Remove from the heat and combine with the remaining yogurt.
Remove the chocolate-yogurt mixture from the freezer, top with the strawberry-yogurt mixture, and return to the freezer.
Drain the excess liquid from the coconut cream and mix the remaining cream with the vanilla extract.
Remove the chocolate-strawberry-yogurt bites from the freezer and spread a layer of the coconut-vanilla cream on each.
Top with the oats, cacao nibs or powder, or fresh strawberries, if using.
Return to the freezer and allow to set, about 4 to 6 hours.
Store in the freezer. Defrost for about 30 minutes before serving.