Raspberry Victoria Sponge
Vegan
Raspberry Victoria Sponge
Wrapped in Newspaper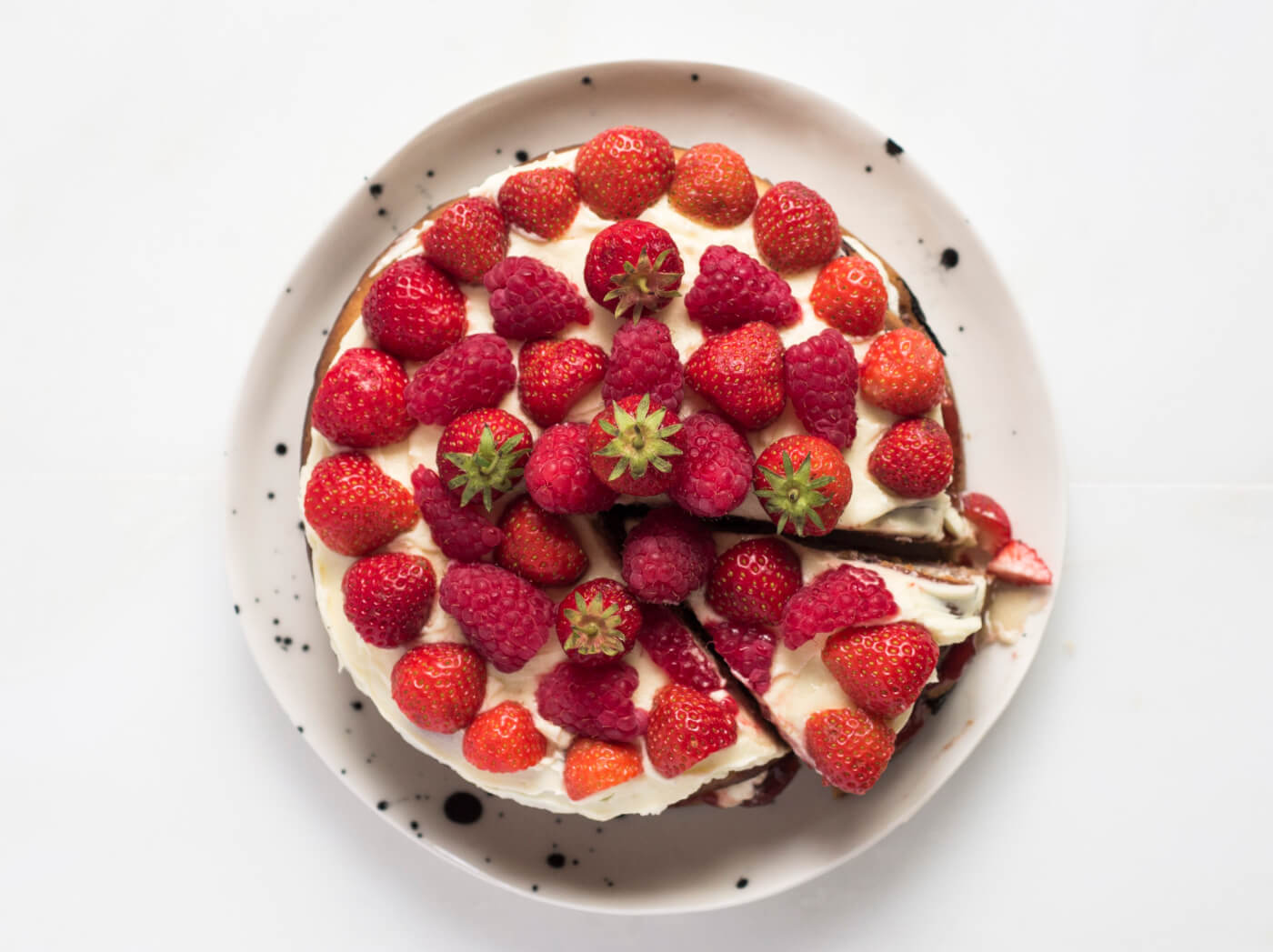 Prep Time

15m

Cook Time

45m

Servings

10
Ingredients
300 g plain flour

1 tsp baking powder

150 g caster sugar

100 ml vegetable oil

250 ml almond-soya yogurt

100 ml oat milk

2 tsp vanilla extract

225 g raspberries

100 g vegan margarine

150 g icing sugar

2 Tbsp strawberry jam

100 g strawberries
Method
Preheat the oven to 180°C and line an 18-cm cake tin.
In a large mixing bowl, combine the flour, baking powder, and sugar.
Add the oil, yogurt, oat milk, and 1 teaspoonful vanilla extract and stir. Fold in half the raspberries.
Pour the mixture into the cake tin and bake for 40 to 45 minutes, or until a skewer comes out clean.
Turn out onto a wire rack and let cool completely. Cut in half horizontally.
In a large bowl, mix together the margarine, icing sugar, and remaining vanilla extract with a hand mixer or fork until smooth.
Spread the strawberry jam onto one of the cut sides of the sponge and half the "buttercream" onto the other. Place the two sides together then spread the remaining "buttercream" on top of the cake.
Decorate using the remaining raspberries and the strawberries.