Vegan
Red Thai Curry
Ginger Kitchen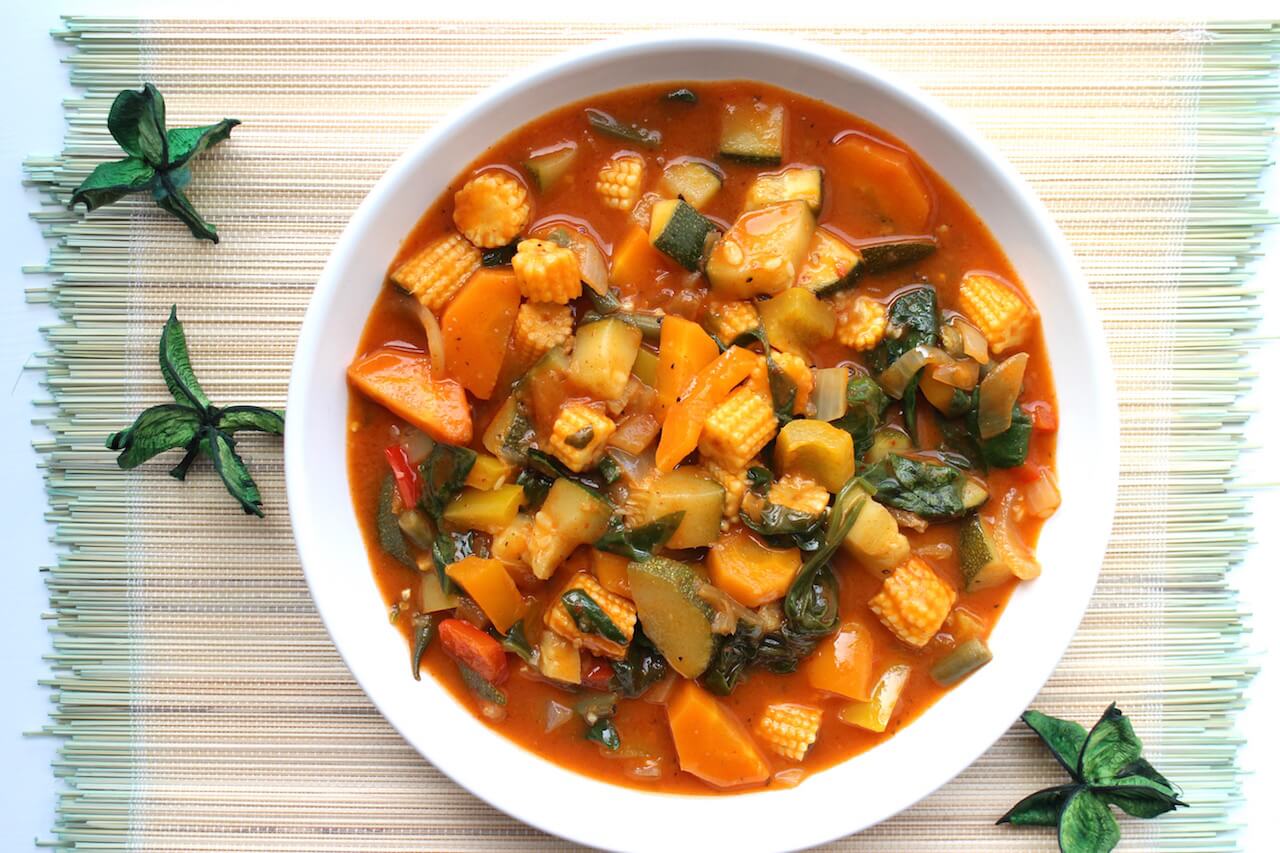 Prep Time

10m

Cook Time

30m

Servings

3
Ingredients
1 Tbsp coconut oil

1 onion, finely chopped

2 cloves garlic, minced

1 yellow pepper, diced

1 large courgette, diced

1 large carrot, diced

1 pack (8–10 cobs) baby corn, roughly chopped

10–12 green beans, roughly chopped

2 Tbsp tomato purée

2 Tbsp vegan red Thai curry paste

1/2 tsp ground ginger

Juice of 1/2 lime

1 tin (400 ml) coconut milk

1/2 cup vegetable stock

1 handful spinach
Method
In a large pan, melt the coconut oil over medium heat. Add the onion and fry for 1 to 2 minutes.
Add the garlic, yellow pepper, courgette, carrot, baby corn, and green beans. Fry for 4 to 5 minutes, until softened.
Stir in the tomato purée, curry paste, ginger, and lime juice.
Add the coconut milk and vegetable stock and bring to the boil, reduce the heat to low, and let simmer for 25 to 30 minutes.
Two minutes before the end, stir in the spinach.