Sticky Ginger and Miso Aubergine
Vegan
Sticky Ginger and Miso Aubergine
Morel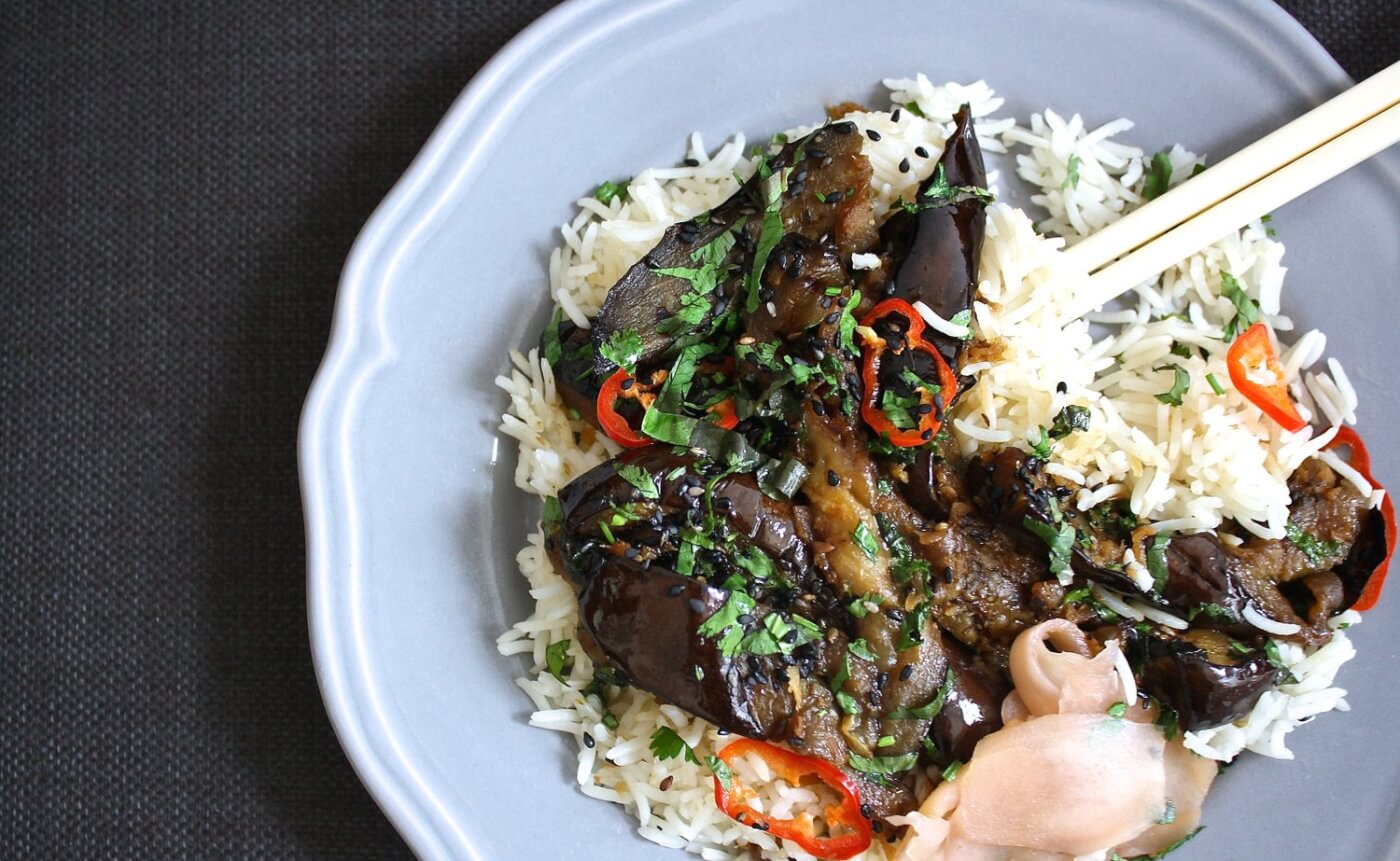 Prep Time

5m

Cook Time

15m

Servings

2
Ingredients
1 medium aubergine, cut into 2-cm fingers

2 Tbsp garlic oil

1 Tbsp sesame oil

2-cm piece ginger, peeled and minced

1 tsp brown miso paste

3 Tbsp mirin

1 Tbsp soy sauce or tamari

1/2 tsp freshly ground black pepper (or more, to taste)

1 tsp palm sugar

50 ml hot water

1 handful fresh mint, chopped

1 handful fresh coriander, chopped

1 handful fresh basil, chopped

1/2 fresh red chilli, thinly sliced

2 Tbsp toasted black sesame seeds
Method
Toss the aubergine in 1 teaspoonful of the garlic oil. Cook in a griddle pan or frying pan over high heat until charred.
Warm the remaining garlic oil and the sesame oil in a large pan or wok over medium-high heat. Add the ginger and fry for 3 to 4 minutes until fragrant. Add the miso paste, mirin, soy sauce, pepper, and sugar, stir well, and cook for 30 seconds. Add the aubergine and the water. Stir and cook for 5 to 6 minutes or until the sauce is reduced and the aubergine is soft.
Remove from the heat and stir in most of the mint, coriander, and basil.
Top with the remaining herbs, chilli, and sesame seeds. Serve with rice and pickled cucumber or ginger.