Sticky Peanut Cauliflower Wings
Vegan
Sticky Peanut Cauliflower Wings
The Whole Ingredient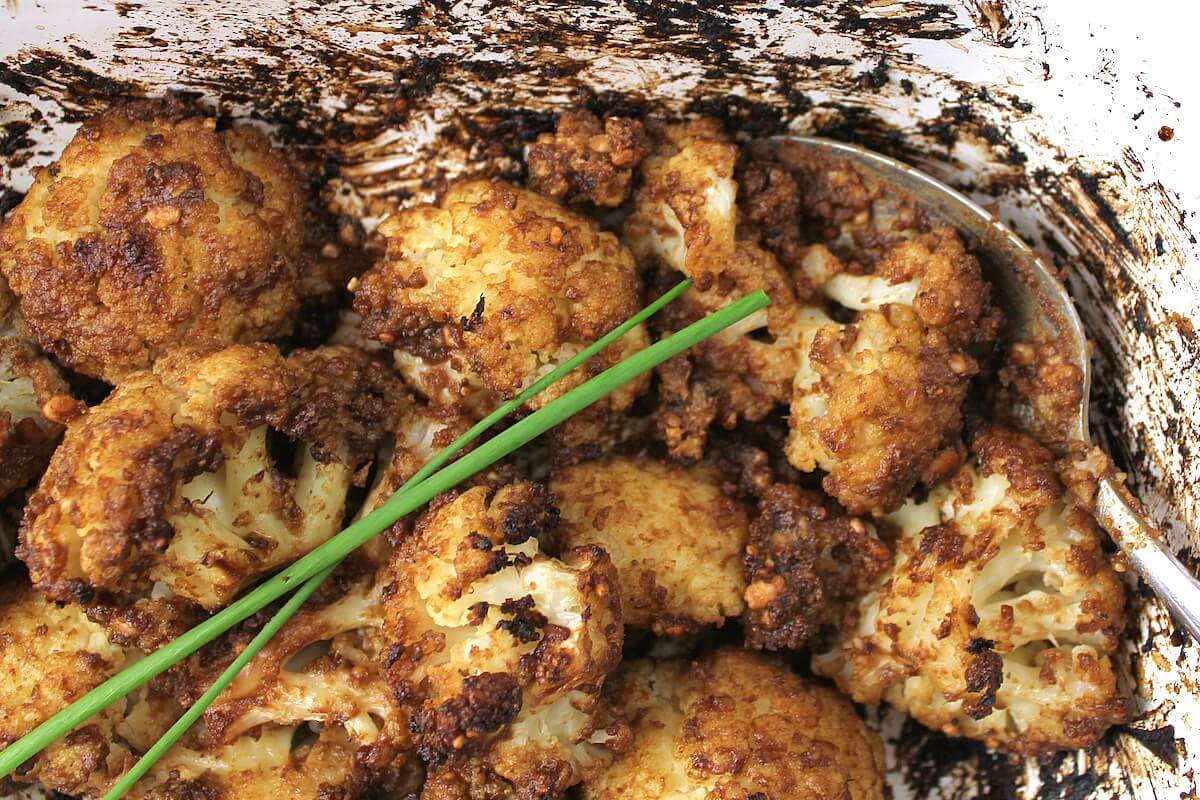 Prep Time

5m

Cook Time

25m

Servings

4
Ingredients
1 medium cauliflower

1 Tbsp crunchy peanut butter

2 tsp solid coconut oil

1 Tbsp soya sauce

Juice of 1/2 lime

1 tsp garam masala

Additional lime juice, to taste

1 pinch black pepper
Method
Preheat the oven to 200°C/Gas Mark 6.
Cut the cauliflower into bite-size florets and combine in a baking dish with the rest of the ingredients, ensuring each piece of cauliflower is evenly coated and doesn't overlap too much with the others.
Cover with foil and place on the top rack of the oven. Bake for 15 minutes. If you use a larger cauliflower, bake a little longer.
Remove the foil, stir, and return to the oven, uncovered, for 10 minutes, or until slightly crispy.
To serve, drizzle with a little more lime juice and season with black pepper.