Tofu Cutlet and Roasted Veg Sandwich
Vegan
Tofu Cutlet and Roasted Veg Sandwich
An Ode to Mung Beans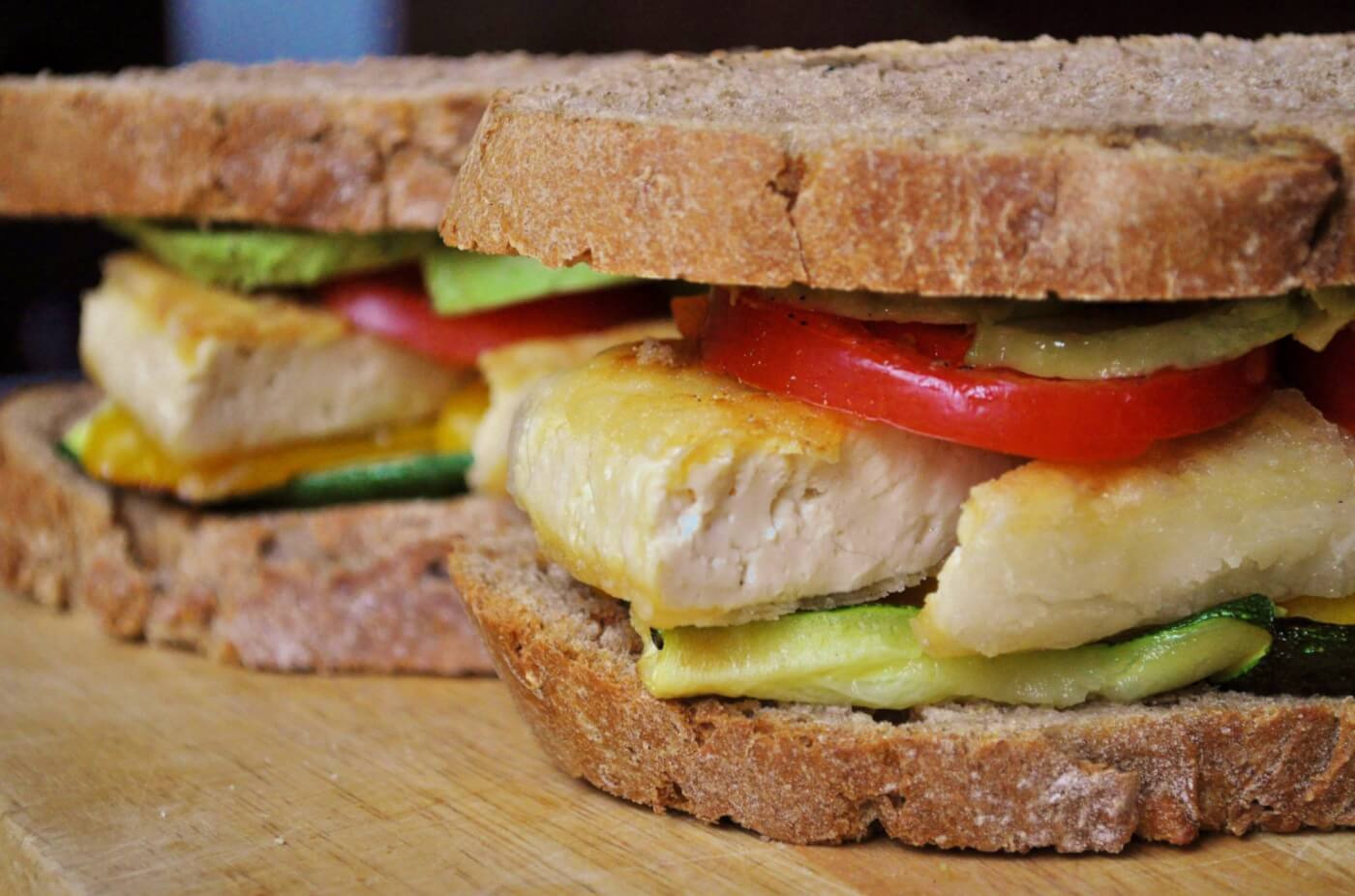 Prep Time

10m

Cook Time

15m

Servings

2
Ingredients
1 courgette, thinly sliced, lengthways

1 yellow or red pepper, thinly sliced

Olive oil

3/4 cup cornflour

1 block firm tofu, drained, pressed, and quartered

Salt, to taste

2 Tbsp vegetable oil

4 slices crusty bread

1 tomato, sliced

1 avocado, sliced

Pepper, to taste
Method
Preheat the oven to 200°C and arrange the courgette and pepper on a baking sheet. Brush with a little olive oil and place in the oven for about 10 minutes, or until soft and brown around the edges.
Spread a layer of cornflour on a plate, coat each piece of tofu with it, and sprinkle with a little salt.
Pour about 2 tablespoonsful of vegetable oil into a pan over medium-high heat. Fry the tofu on both sides until crispy and golden brown, about 7 or 8 minutes on each side. Cut each piece diagonally.
Layer the fried tofu, courgette, pepper, tomato, and avocado on 2 slices of bread, season with salt and pepper, and top with the remaining slices.