Vanilla Cheesecake with Chocolate Almond Crust
Vegan
Vanilla Cheesecake with Chocolate Almond Crust
hot for food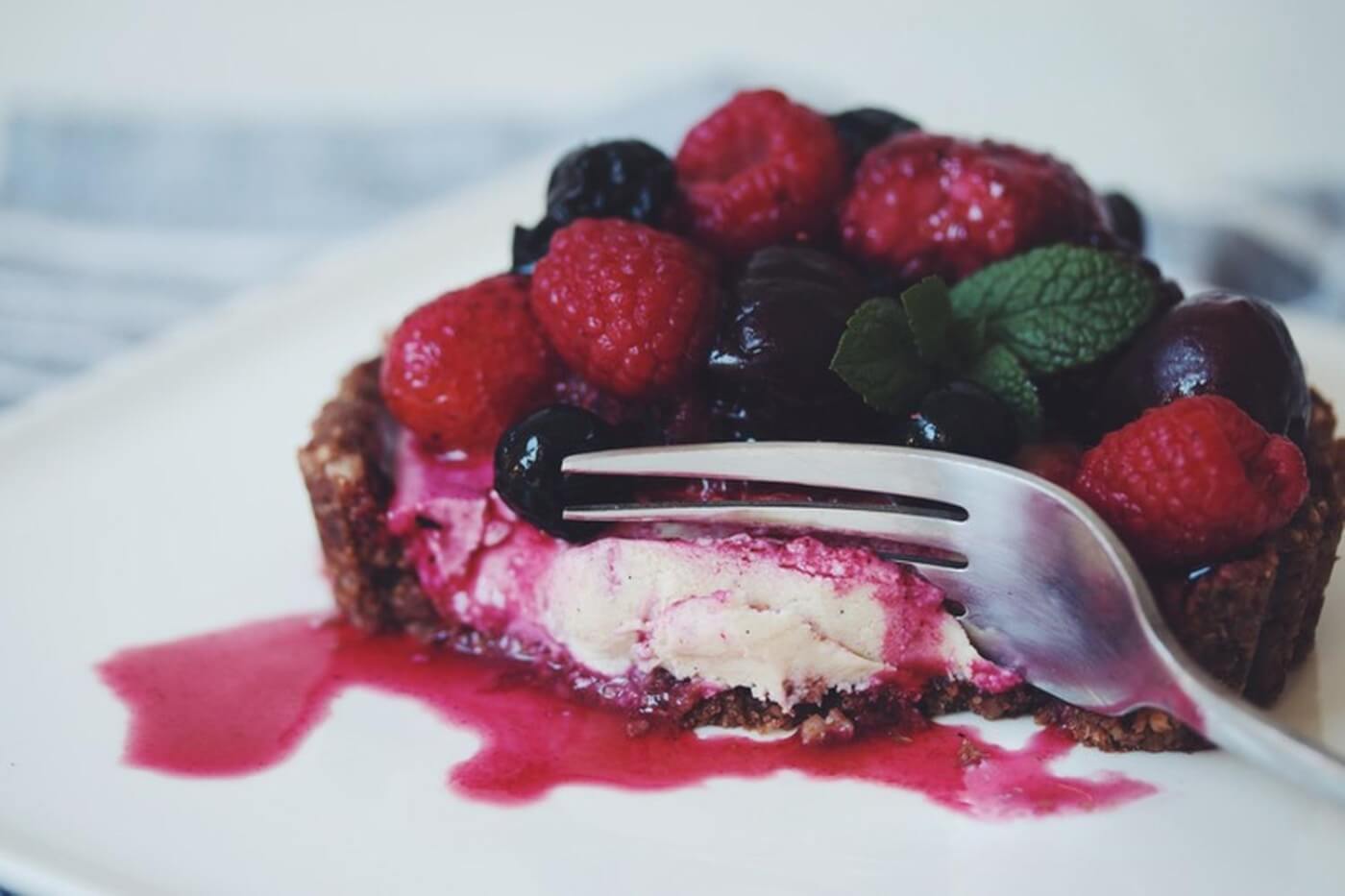 Prep Time

3h

Cook Time

0m

Servings

4
Ingredients
1 cup raw almonds, soaked at least 3 hours

1/2 cup raw walnuts

1/3 cup shredded unsweetened coconut

8 medjool dates, pitted

1/4 cup coconut sugar

2 Tbsp raw cacao powder

1/4 tsp sea salt

1 1/2 cup raw cashews, soaked at least 3 hours

1/3 cup agave nectar or 1/2 cup maple syrup

1/4 cup lemon juice

1/3 cup coconut oil

1/2 tsp vanilla powder or the inside of 1 vanilla bean

Mixed berries for topping, optional
Method
In a food processor, blend the almonds and walnuts into a coarse meal. Add the shredded coconut, dates, coconut sugar, cacao powder, and sea salt and blend until well combined.
Divide into quarters and, using your hands, press each into a mini tart tin with a removable bottom. (Alternatively, you can use 1 larger tart tin with a removable bottom or a springform cake tin.)
In a high-powered blender, combine the remaining ingredients until smooth.
Pour the filling into the crusts nearly to the rim.
Place in the freezer for 2 to 4 hours or overnight to set. Before serving, allow to sit at room temperature for 10 minutes. Top with berries, if using.