Vivera's Jumbo Plant Dogs
Vivera has a huge range of meaty vegan goodness to choose from, and this BBQ season, we think our favourite might just be the wonderful Jumbo Plant Dogs – huge in size and flavour. They're high in protein and a source of iron and vitamin B12, too – a true BBQ hero! Just follow this simple recipe for some classic hot dogs.
Vegan
Vivera's Jumbo Plant Dogs
Vivera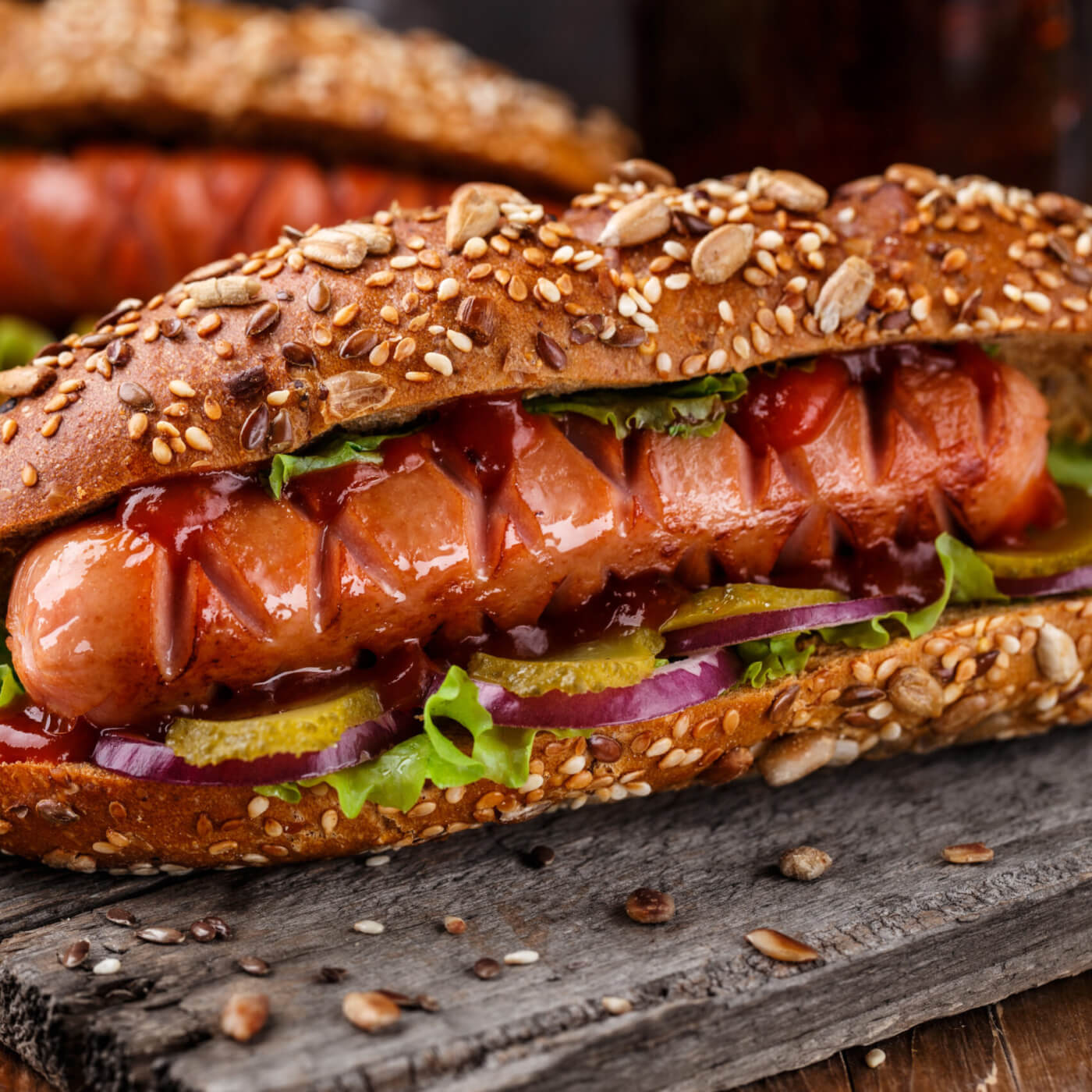 Prep Time

7m

Cook Time

8m

Servings

2–4
Ingredients
1 large red onion, cut into wedges

1 green pepper, cut into chunks

4 Vivera Jumbo Plant Dogs

1 tsp olive oil

Salt and pepper, to taste

4 hot dog buns

50 g chopped lettuce

Ketchup, to taste

Mustard, to taste
Method
Put the onion and pepper pieces onto skewers, alternating.
Brush the vegetables and Jumbo Plant Dogs with the olive oil. Place on the BBQ and cook for about 8 minutes, turning after 4 minutes.
Remove the vegetables from the skewers and season to taste.
Slice the hot dog buns open and fill each one with a quarter of the lettuce, a Jumbo Plant Dog, and a quarter of the grilled vegetables. Finish with ketchup and mustard.