Vegan
Whisky Tablet
Vegan Lass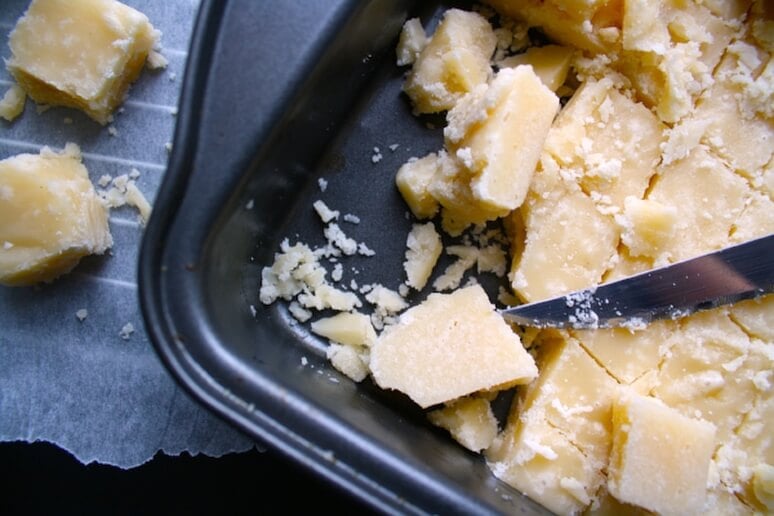 Prep Time

5m

Cook Time

35m

Servings

40
Ingredients
125 g vegan butter, plus extra to grease the tin

1 kg golden caster sugar

400 ml coconut milk

250 ml coconut cream

1 tsp vanilla extract

60 ml vegan whisky
Method
Grease a 9-inch-square baking tin with the vegan butter and set aside.
Cook the sugar, the coconut milk, and the coconut cream in a large cooking pot over low heat, stirring occasionally, until the sugar has dissolved. Add the butter  and stir until melted.
Increase the heat to medium-high and bring the mixture to a boil. Stir frequently with a wooden spoon until an inserted cooking thermometer reads 120°C.
Remove from the heat and add the vanilla extract and the whisky.
Using an electric whisk, beat in the pot until thick (about 5 minutes). Pour into the greased tin, and set aside to cool.
After 10 to 15 minutes, score the tablet into 1-inch squares.
Let set for 2 to 3 hours, cut, then serve or store in an airtight container in a cool, dry place.