How to Make the Perfect Vegan Packed Lunch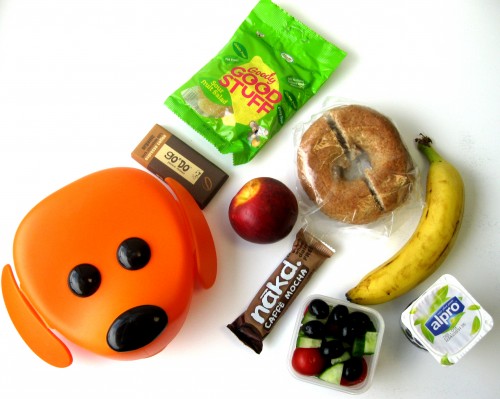 So the summer holidays are over and it's time to go back to school. But there's one thing you don't need to stress about – finding delicious vegan items to put in your child's lunchbox!
Here's our rundown of easy packed lunch ideas, which are sure to provoke envious looks in the playground or canteen. These cruelty-free lunchbox fillers are all great for grown-ups, too.
The Sandwich
Go for a classic with vegan cheese slices, tomato and salad, or get creative with hummus, avocado, sun-dried tomatoes, black olives, falafel, smoked tofu, etc. There are so many delicious vegan sandwich fillings to try! Here are some more ideas.
Super Salads
A salad can be anything you want it to be, but here are a few easy, healthy and portable ideas that make great lunchbox fodder.  
Couscous salad: The beauty of a couscous salad is that it's super-quick to prepare, and you can add pretty much anything you have handy. This Sicilian-inspired version includes olives, raisins, pine nuts and capers.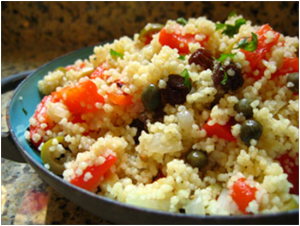 Pasta with vegan pesto and cherry tomatoes: Throwing this salad together is simplicity itself, but that doesn't stop it from being a brilliant lunch option. Some widely available dairy-free pesto brands include Suma, Zest and Sacla's Free-From range.  
Easy potato salad: All you really need to make this salad is some cooked potatoes, a spoonful or two of vegan mayo and perhaps some spring onions as garnish. Or you could customise it with extras such as petits pois, cornichons or cucumber.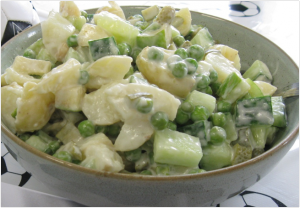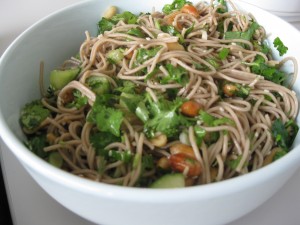 The Healthy Snack
Hummus and dippers: Use carrot batons, celery sticks, tortilla chips, toasted pita or anything else at hand to scoop up the hummus for a lovely light snack.  
Dried fruit and nuts: A little handful of mixed fruit and nuts, such as dried apricots, cranberries, papaya, walnuts, raisins, almonds and cashews, can be satisfying to nibble on and an excellent way to fuel up on healthy proteins and omega-3s. Create your own mixture, or pick up a ready-made selection from the supermarket.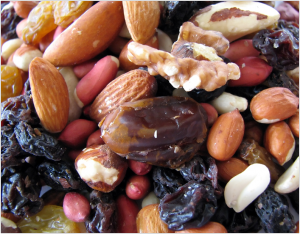 Nākd bar: These little bars, which come in a dizzying range of flavours, are surprisingly dense – they are 100 per cent vegan, are made from unprocessed ingredients such as raw dates and cashew nuts and count as one of your five-a-day.

Dairy-free yoghurt: COYO, Alpro, Provamel and Sojade all offer convenient lunchbox-sized fruity yoghurt pots that don't contain a drop of icky animal lactate.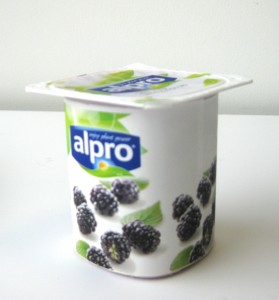 The Treat
Don't get us started – there are so many delicious but mildly naughty vegan treats to balance out all those healthy snacks and salads. (Though, obviously, for the sake of your and your child's waistline, indulge in moderation!)
Crisps: No other vegan snack is quite as easy to find as a packet of crisps. Opt for the humble potato variety (salt and vinegar all the way), or go upmarket with vegetable crisps made from beetroot and parsnips. You might also be surprised by how many bacon-flavoured crisps are "accidentally vegan".  
Goody Good Stuff sweets: If you're going to eat sweets, Goody Good Stuff is the way to do it – all the company's gummy candies are vegan (they contain no animal-derived gelatine) and use only natural fruit and vegetable extracts for colours and flavours.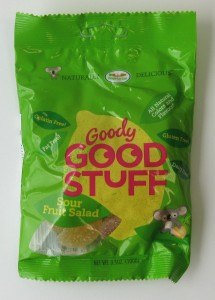 Oreos: We're not claiming these are nutritionally virtuous. But they are really, really tasty, and sometimes that's all that matters.  
Flapjacks: Many flapjacks, such as those made by Ma Baker or Doves Farm, are vegan. They're also chewy, filling and moreish. Or go for homemade – they're extremely easy to master and great for kids to have a go at making.  
Dark chocolate: Research suggests that eating a few squares of dark chocolate every day can actually be good for you – so, you know, go for it!
The Beverage
Top off your packed lunch with a carton of soya milkshake, refreshing coconut water or perhaps a fruit-packed smoothie.
*****
With childhood obesity on the rise in Britain, it's more important than ever to make sure that our kids are eating right – and most vegan foods are considerably healthier than their cholesterol-laden meat and dairy equivalents. Of course, they're infinitely kinder to animals, too.
For more animal-friendly resources for kids, check out PETAKids.com. And let us know if you have any other fun vegan lunchbox ideas by leaving a comment below!