Natalie Imbruglia: Try Telling Him It's Just a Little Fur Trim
Natalie Imbruglia has taken time out from her busy recording schedule to pose semi-naked for PETA's newest anti-fur ad.
The Neighbours star and "Torn" artist knows that fur belongs in the history books and on the backs of animals. But around the world, millions of animals are suffering and dying – all in the name of "fashion".
"There is no kind way to rip the skin off animals' backs. In the wild, animals are caught in snares and steel-jaw traps that slam down on their limbs – they often cut down to the bone and mutilate animals' legs and paws", Natalie says. "Anyone who wears any fur shares the blame for the torture and gruesome deaths of millions of animals each year."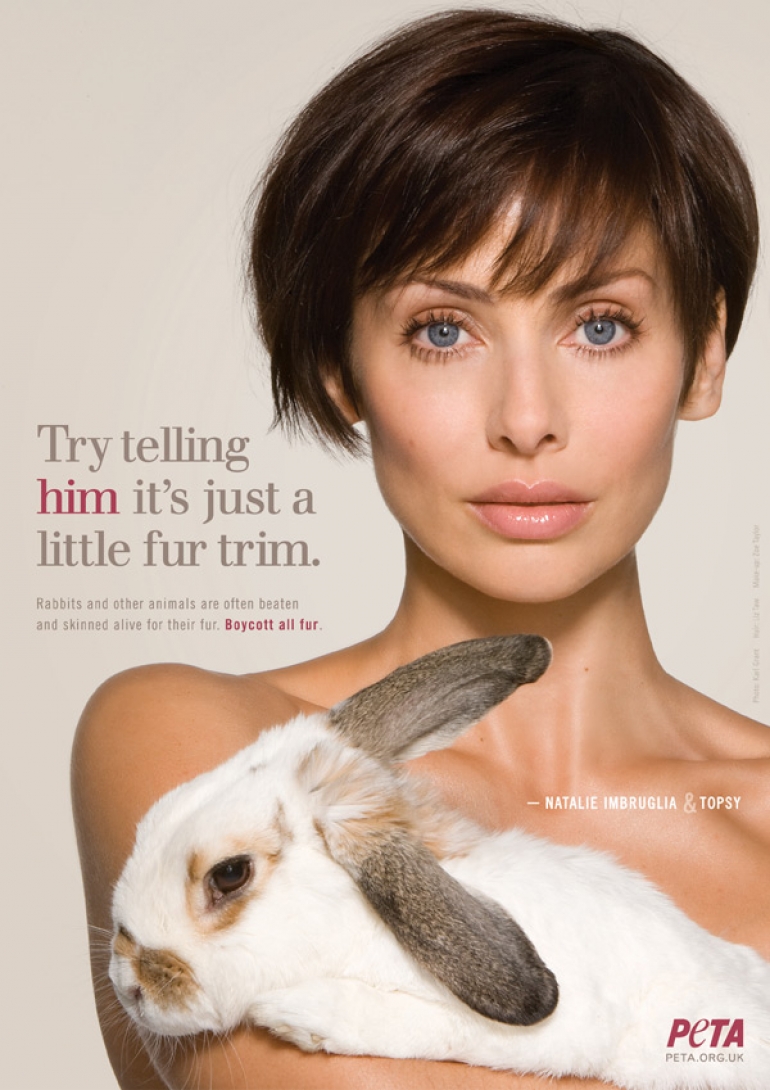 This isn't the first time that Natalie has stood up for animals. Back in 2005, she told Cosmopolitan magazine just how J-Lo's chinchilla coat would have been made, sparing no gory detail. She revealed to the  magazine: "It can take up to 100 chinchillas to make one coat and Jennifer Lopez has one made of 80 of them, all killed by electrocution or having their necks snapped."
Join Natalie in fighting the cruel fur trade and helping the millions of animals who are beaten, electrocuted and hanged for their fur all over the world.