Etam Group Joins Over 300 Brands in Banning Mohair Following PETA Exposé
After PETA France informed Etam Group of the horrific abuse and exploitation of angora goats in the mohair industry, the brand confirmed it will stop using mohair in the Etam range as well as in its other lines, Undiz and 1.2.3.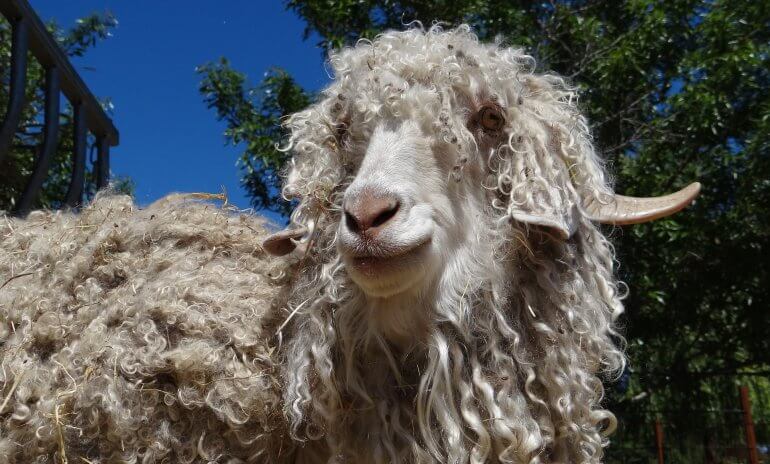 Etam Group joins over 300 other brands – including ASOS, H&M, Zara, and Marks & Spencer – in recognising that consumers don't want to buy products made with cruelly obtained materials.
The company made this decision after viewing PETA Asia's investigation revealing the cruelty inherent in the mohair industry. Please watch it now and make sure that you share it with your friends:
What's Wrong With Mohair?
The footage shows that shearers – who are paid by volume, not by the hour – worked quickly and carelessly, leaving goats with gaping wounds. Workers then roughly stitched the animals up without giving them any pain relief. And unwanted goats died in agonising ways: one worker slowly cut their throats with a dull knife while they were fully conscious and then broke their necks, hacking one animal's head off.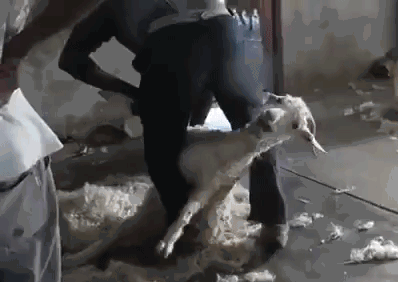 Other animals were taken to an abattoir, where they were electrically shocked, hung upside down, and slashed across the throat.
Mohair is stolen from affectionate, intelligent goats who – like all animals – exist for their own reasons. They would never choose to live in constant fear.
What You Can Do to Help Goats
No jumper or pair of gloves is worth the blood, fear, and cries of goats – and no animal was born to be exploited and killed for their hair or skin. When shopping online or in store, always check products' composition carefully to avoid adding an item containing mohair – or any other animal-derived material – to your shopping basket.
And please call on Free People to ditch mohair today: