Vegan BBQ Week 2021: Top Brands, Chefs, and Influencers Are Grillin' Without Killin'
To mark the launch of the UK's first-ever Vegan BBQ Week (2–11 July), leading brands, top chefs, and influencers are showing how to grill up the perfect vegan summer feast.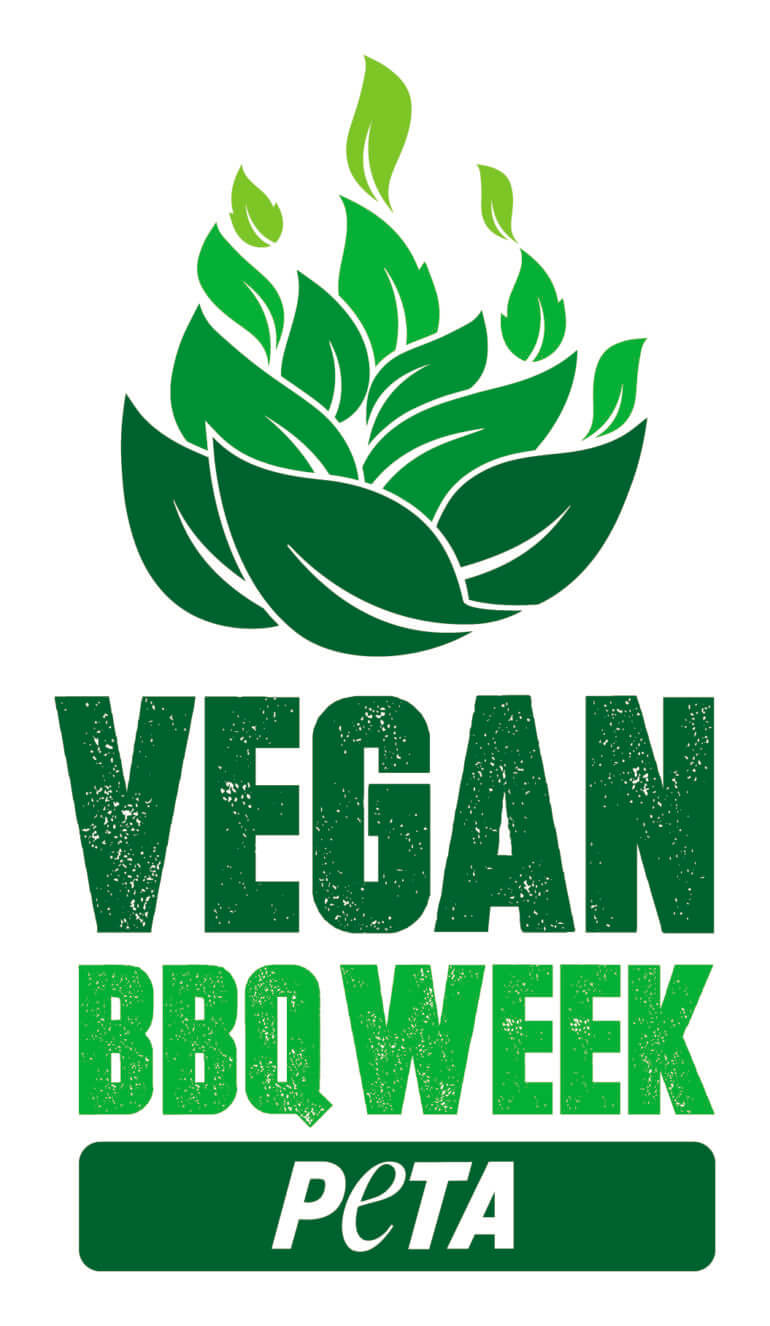 Grillin' Without Killin'
Celebrate Vegan BBQ Week with some exclusive products and deals from favourite brands, including these:
Dragonfly Foods
Dragonfly Foods is giving a 20% discount on its mixed case, which includes the brand's popular smoked tofu and variety of tofu burgers. Just use the code BBQ20 on its website.
Gauthier Soho
Gauthier Soho's bespoke Gauthier Home x PETA Vegan BBQ Box of gourmet dishes is available from the iconic restaurant.
Love Seitan
Grab 10% off across Love Seitan's range of tasty seitan products throughout Vegan BBQ Week with code veganbbq10.
Rudy's Vegan Butcher
London's trailblazing Rudy's Vegan Butcher has a BBQ box featuring a selection of faux-meat cuts and a bottle of wine.
VBites
VBites' VBQ Party in a Box is brimming with burgers, sausages, bacon rashers, and more.
Feeling lucky? Check out this Vegan BBQ Week competition for your chance to win grilly great prizes that are perfect for cooking up a summer feast!
Top chefs, influencers, and celebs – including Ella Mills (Deliciously Ella), Áine Carlin, and Neil Rankin – are having a vegan BBQ or sharing their favourite recipes, tips, and products for grilling during Vegan BBQ Week:
See all the Vegan BBQ Week recipes here.
From Aldi to Vivera, our favourite brands and retailers are taking part in this fun event to show the UK just how tasty a vegan BBQ is.
VEGAN BBQ WEEK! 🌱🔥

We're hoping the weather plays ball but we're v happy to be a part of the @PETAUK Vegan BBQ Week!

Use the code veganbbq10 for 10% off all week!

If you want to BBQ our products, it's best to griddle them along with some gorgeous veggies! #veganbbqweek pic.twitter.com/TuNVVkPo3S

— LoveSeitan Ⓥ (@LoveSeitanUK) July 5, 2021
Fire up your barbie, it's Vegan BBQ Week with @PETAUK! 🔥 We're celebrating how far meatless BBQ options have come. 🙌 @100percentjen made a sunny afternoon even brighter with her Linda Pulled Pork Burgers. 💥#VeganBBQWeek #Vegan #Burger pic.twitter.com/IHOUYDjuRM

— Linda McCartney Foods (@LindaFoods) July 2, 2021
See the full list of participating brands here.
Why Take Part in Vegan BBQ Week?
Serving up delicious plant protein this barbecue season not only saves animals but is also better for the planet and your own health. Vegan barbecues are reportedly 43% healthier than meaty ones (and 100% healthier for animals), and barbecuing a single beef burger releases enough carbon dioxide into the atmosphere to fill more than 60 party balloons, compared with just eight balloons for a vegan burger.
Join in the Celebration and Try Grillin' Without Killin'
Share pics of your summer feast with us by using the hashtag #VeganBBQWeek.