Arancini di farina d'avena (Vegan Oat Groats Arancini)
Miriam Groot is the vegan food blogger behind The Veggie Reporter. She won the 2021 World Porridge Making Championship with her arancini recipe, which this one has been adapted from, and it's easy to see why. Porridge oats are surprisingly versatile, and this savoury dish is perfect for a tasty lunch or as an accompaniment with dinner.
Vegan
Arancini di farina d'avena (Vegan Oat Groats Arancini)
Miriam Groot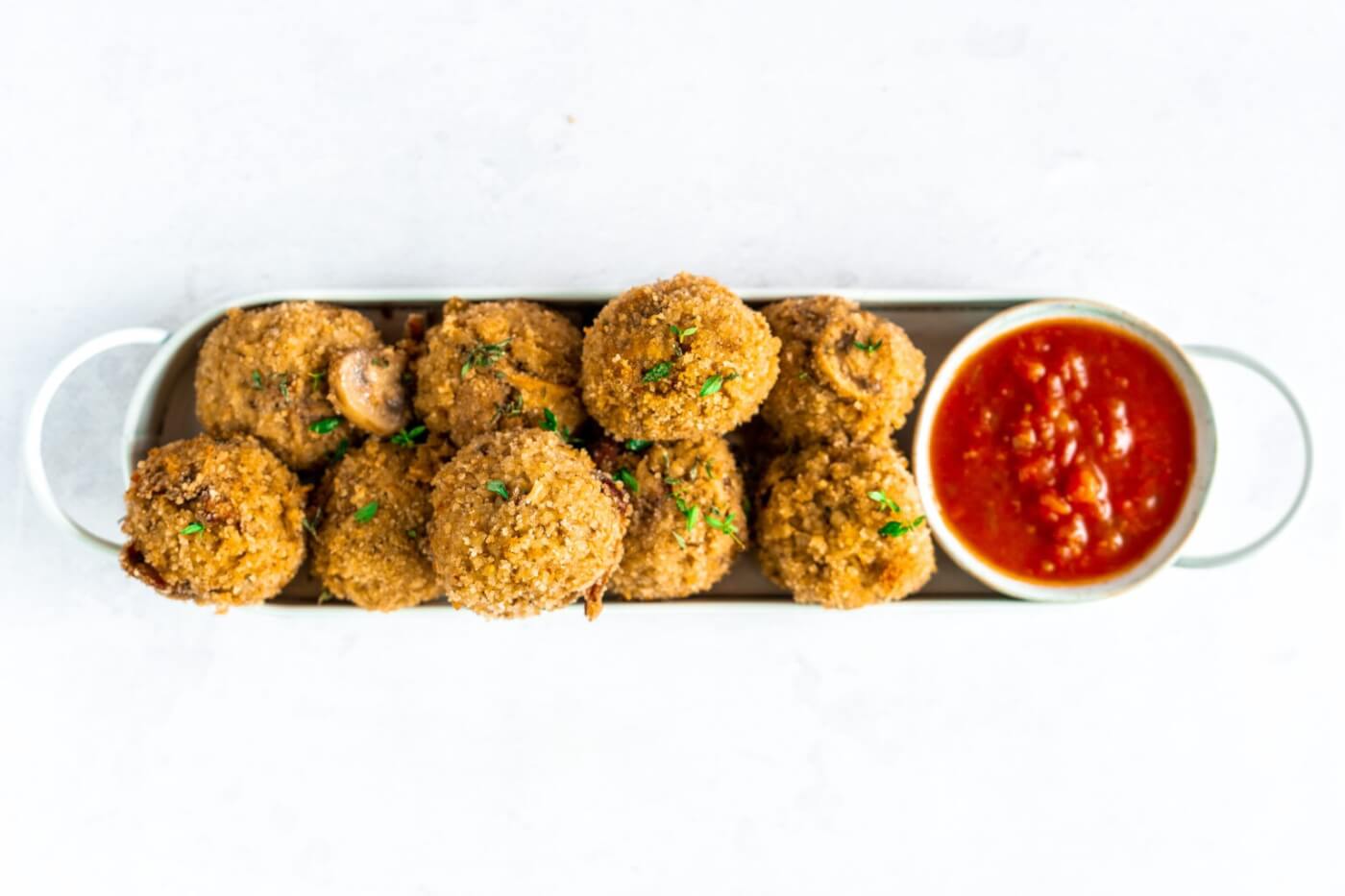 Prep Time

5m

Cook Time

45m

Servings

2
Ingredients
2 Tbsp olive oil

1 shallot, chopped

1 clove garlic, finely chopped

1 sprig of thyme

250 g mixed mushrooms, roughly chopped

125 g oat groats

400 ml vegetable stock

50 ml vegan white wine

30 g grated vegan cheese (optional)

1 tsp lemon zest

Freshly ground salt and pepper

80 g breadcrumbs

Vegetable oil, for frying
Method
Heat the olive oil in a large pan and sauté the shallot and garlic. Add the leaves stripped from the thyme sprig and the mushrooms and fry for 5 minutes.
Add the oat groats to the same pan and cook for 3 more minutes.
Add half of the vegetable stock and stir well. Once the stock has been absorbed, add the wine and more stock as needed in small parts, ensuring it is all absorbed before adding more. Keep stirring. After 30 minutes, the oat groats should be cooked through.
Stir in the grated vegan cheese, if desired.
Season with the lemon zest and freshly ground salt and pepper. Allow to cool.
Form 12 to 15 balls and roll them in the breadcrumbs.
Add the vegetable oil to a deep-fat fryer or a pan and heat to 180° Fry the balls for 3 to 4 minutes, until golden brown.
Drain the arancini on a kitchen towel and serve immediately.