Vegan
Vegan Banana Bread
One More Slice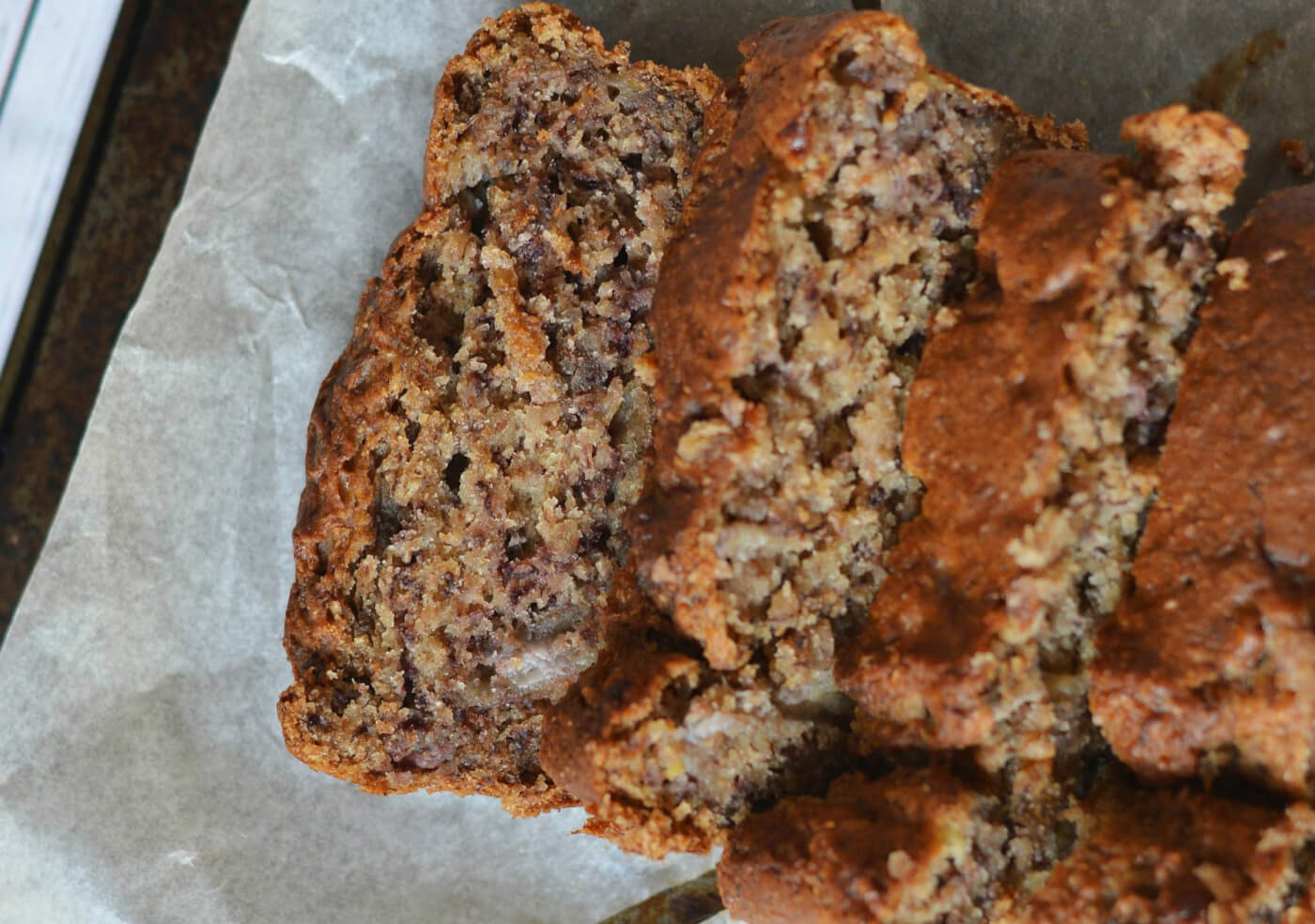 Prep Time

20m

Cook Time

1h

Servings

12
Ingredients
1/2 tsp lemon juice (or apple cider vinegar)

125 ml dairy-free milk

125 ml sunflower oil (or any bland oil)

3 large bananas, mashed

1 tsp vanilla extract

125 g plain flour

110 g wholemeal flour

130 g brown sugar

1 tsp baking powder

1/2 tsp bicarbonate of soda

1/2 tsp ground cinnamon

1 pinch salt
Method
Preheat the oven to 170°C and line a standard loaf tin with greaseproof paper.
Mix the lemon juice and dairy-free milk and let curdle for 5 minutes. Stir in the oil, bananas, and vanilla extract.
Sift the dry ingredients, add to the wet, and fold gently to combine.
Pour into the loaf tin, smooth with a spatula, and bake in the centre of the oven for 50 minutes to 1 hour, or until a skewer in the middle comes out clean.
Let cool completely before slicing.