Boozy Braised Red Cabbage
Here's a classic side dish with a cheeky kick! This colourful, fruity, and irresistibly moreish recipe will add a little oomph to your Christmas dinner.
Vegan
Boozy Braised Red Cabbage
Carys, Senior Corporate Liaison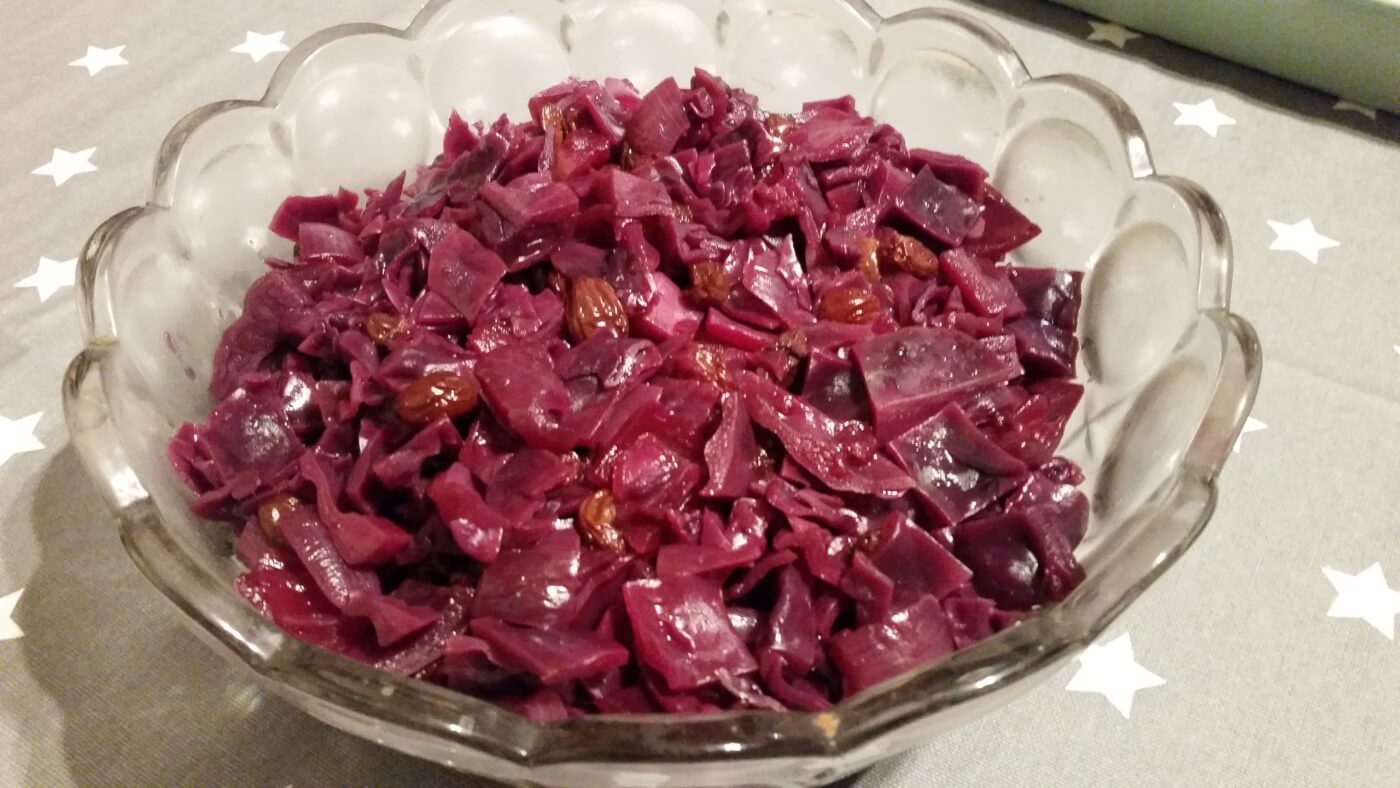 Prep Time

0m

Cook Time

1h 40m

Servings

6
Ingredients
2 Tbsp vegetable oil

2 red onions, chopped

1 medium-sized red cabbage, roughly chopped

1 large apple, roughly chopped

2 Tbsp sultanas

1/2 tsp salt

1/2 tsp pepper

1 Tbsp sugar

1 tsp ground mixed spice

4 Tbsp vegan red wine
Warm 1 tablespoonful of the oil in a large pan. Add the onion and fry for 5 minutes, until soft.
Stir in the cabbage, apple, sultanas, salt, pepper, sugar, mixed spice, vegan red wine, and remaining oil.
Cover, bring to the boil, then simmer on a very low heat for 90 minutes.