Vegan
Chocolate Orange Cookies
One More Slice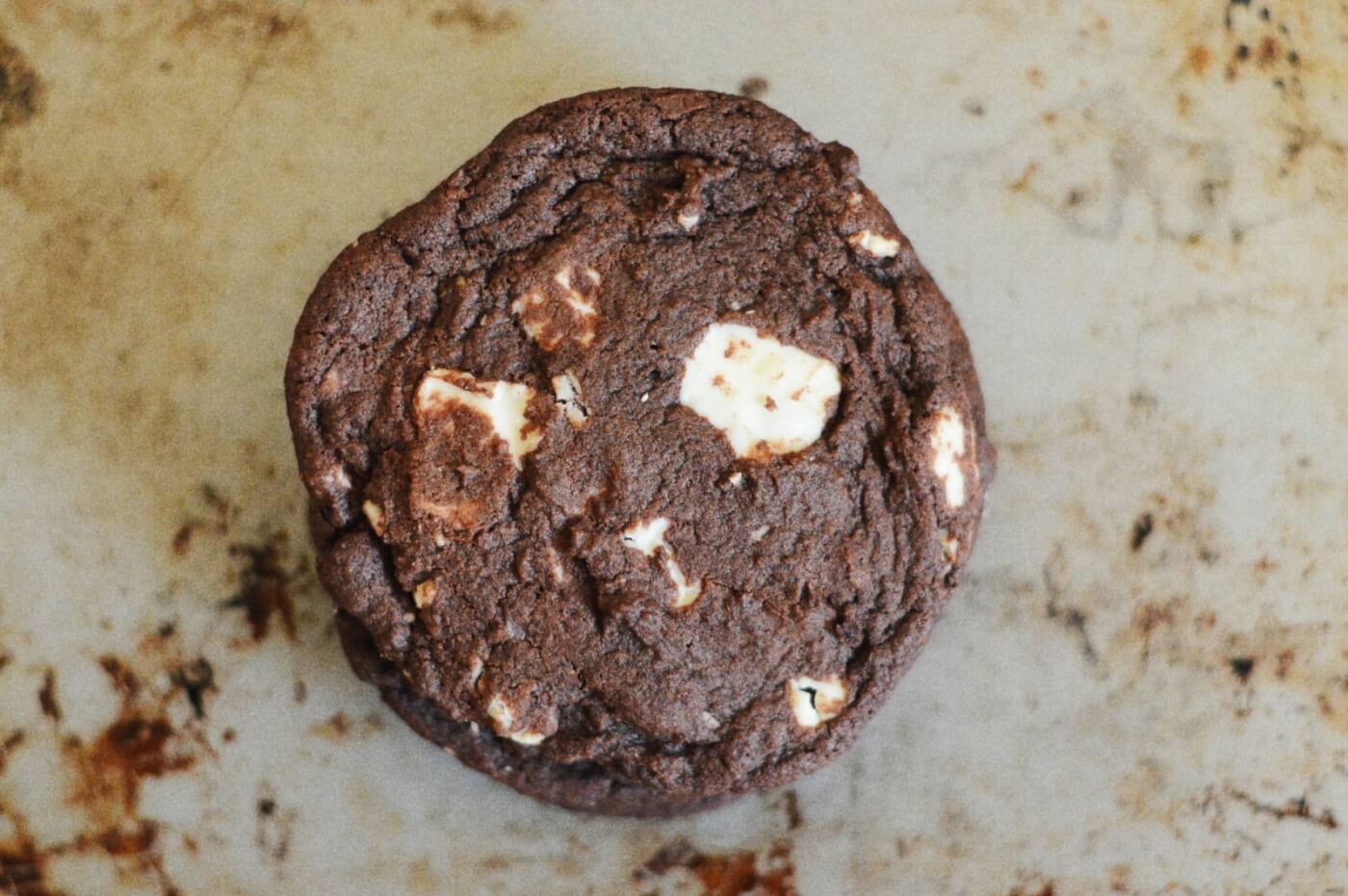 Prep Time

10m

Cook Time

18m

Servings

10
Ingredients
Zest of 1 large orange

225 g caster sugar

150 g dairy-free butter

3 Tbsp aquafaba (liquid from a can of chickpeas)

205 g self-raising flour

55 g cocoa powder

Pinch salt

Splash of freshly squeezed orange juice

150–200 g dairy-free chocolate, chopped into chunks
Method
Preheat the oven to 200°C and grease and line 2 large baking sheets.
Rub the orange zest and sugar together using your fingers.
Combine the orange-sugar mix with the butter and mix then add the aquafaba.
Sift the flour, cocoa powder, and salt into the bowl and fold into the mixture until no floury patches remain.
Mix in the orange juice.
Add the chocolate and, using your hands, mix until evenly distributed.
Form into 10 balls, flatten each, and place on the baking sheets, leaving space between them.
Bake for 15 to 18 minutes (15 if you like them soft and chewy, 18 if you prefer them crispy).
Remove from the oven and let cool..