Healthy Vegan Pumpkin Pancakes
Vegan
Healthy Vegan Pumpkin Pancakes
Sweet Freedom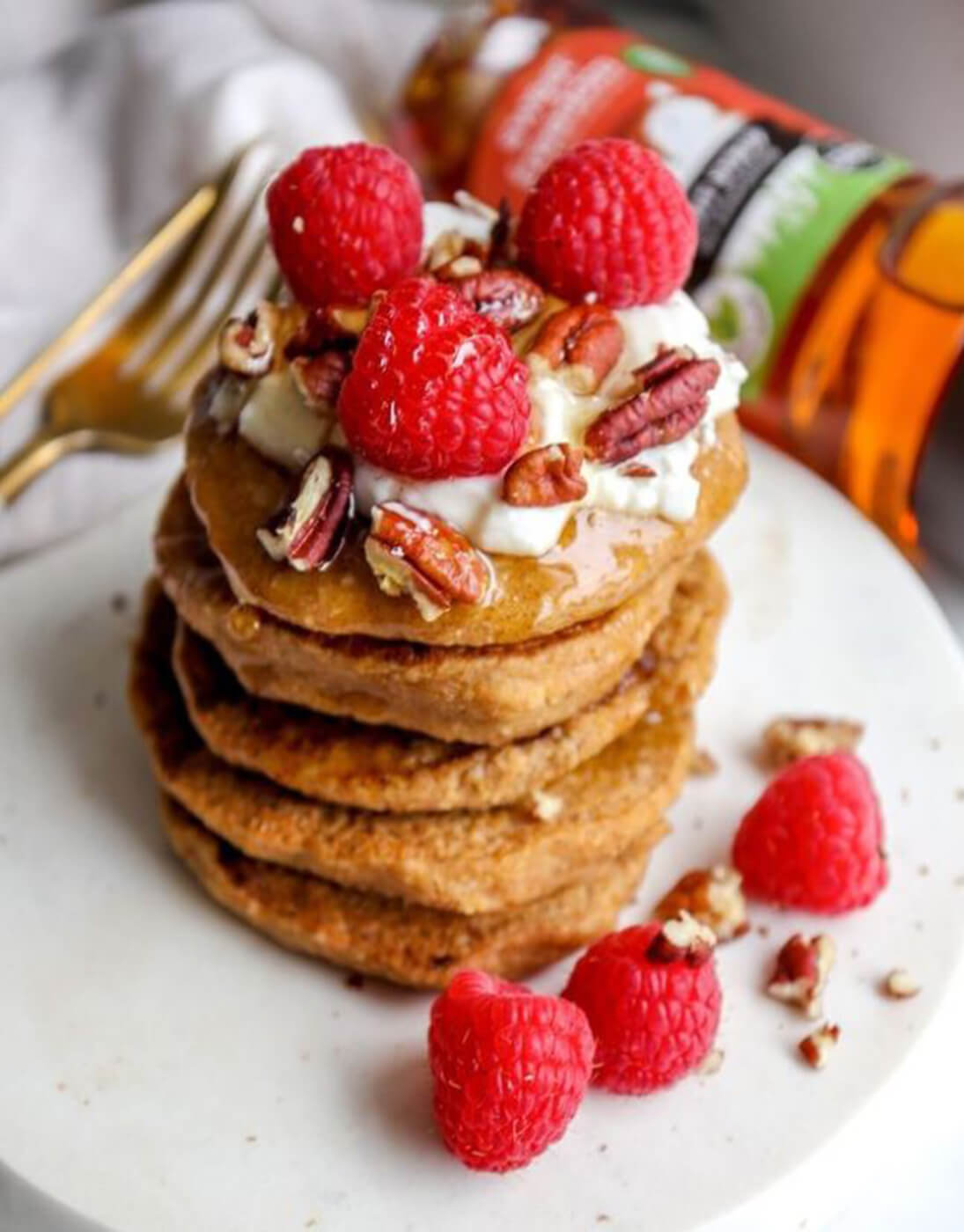 Prep Time

10m

Cook Time

15m

Servings

2 portions
Ingredients
80 g porridge oats

120 g pumpkin purée⁠

1 Tbsp baking powder⁠

1 Tbsp apple cider vinegar⁠

60 ml plant-based milk⁠

Coconut oil, for frying⁠

Toppings, such as fruit syrup, dairy-free yoghurt, pecans, and raspberries
Method
Whizz the oats, syrup, pumpkin purée, baking powder, apple cider vinegar, and plant-based milk in a blender until smooth. If the batter seems too thick, add more plant-based milk.⁠
 Let the batter stand and thicken up for at least 5 minutes. ⁠
Put your oven on low heat. This will help keep the finished pancakes warm.⁠
Heat 2 Tbsp of oil in a frying pan over low to medium heat⁠.⁠
Add a spoonful of batter and cook for 2–3 minutes or until you can easily slide a spatula underneath.
Flip the pancake over and cook the other side for another 2–3 minutes. ⁠
Repeat until all the batter is used up. Keep the pancakes warm in the oven until all are cooked. ⁠
Serve with an extra drizzle of your favourite Sweet Freedom syrup, dairy-free yoghurt, nuts, and berries.⁠