Vegan
Lemon Drizzle Cupcakes
The Little Blog of Vegan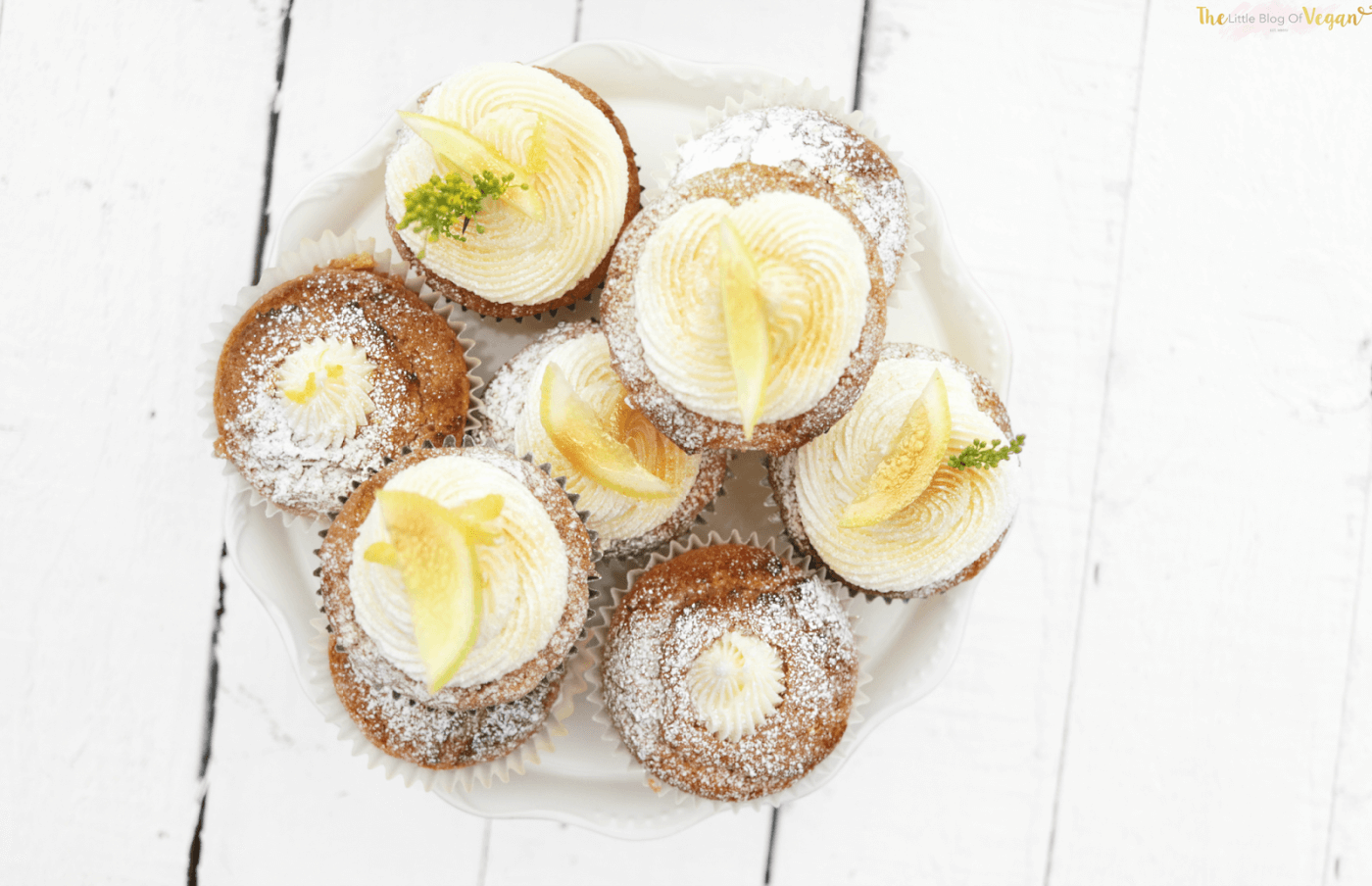 Prep Time

15m

Cook Time

25m

Servings

12
Ingredients
200 g caster sugar

275 g self-raising flour

1 tsp baking powder

Zest and juice of 1 lemon

165 ml sparkling water

100 ml light olive oil

350 g dairy-free butter

380 g icing sugar

1 tsp vanilla extract
Method
Preheat the oven to 190°C. Line a cupcake tray with cases.
In a large mixing bowl, combine the caster sugar, the flour, the baking powder, and the lemon zest.
Slowly add the lemon juice, the water, and the oil. Mix until just combined and smooth.
Fill each cupcake case with batter, about 3/4 full.
Bake for 20 to 25 minutes, or until a skewer comes out clean.
Remove from tray and place on a cooling rack.
To make a buttercream, whip the dairy-free butter in a bowl. When smooth, creamy, and light in colour, sift in the icing sugar and drizzle in the vanilla extract. Mix until fluffy and fully combined.
Top the cupcakes with the buttercream.