Lemon and Blueberry Drizzle Cake
Vegan
Lemon and Blueberry Drizzle Cake
Wrapped in Newspaper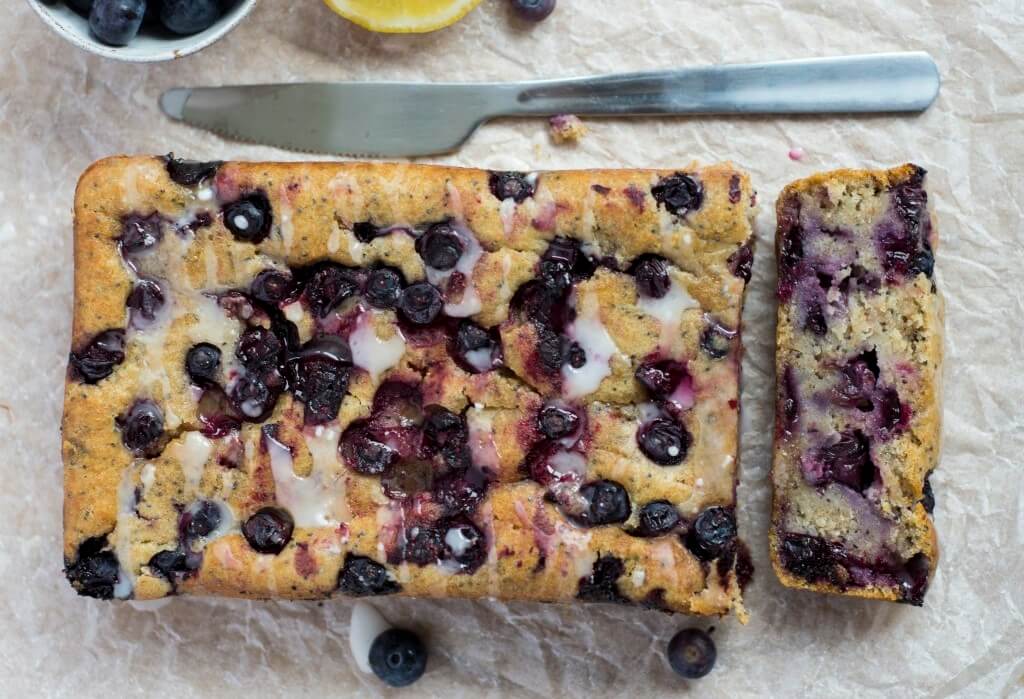 Prep Time

10m

Cook Time

40m

Servings

8
Ingredients
175 g spelt flour

100 g self-raising flour

1 tsp baking powder

Zest of 2 lemons

1 Tbsp poppy seeds, optional

100 ml vegetable oil

160 ml water

80 ml + 1 Tbsp maple syrup

Juice of 4 lemons

200 g blueberries

80 g icing sugar
Method
Preheat the oven to 180°C. Grease and line a medium loaf tin.
In a large mixing bowl, stir together the flours, baking powder, lemon zest, and poppy seeds, if using.
Add the vegetable oil, the water, and 80 millilitres of maple syrup and mix thoroughly.
Add the juice of 2 lemons and the blueberries and stir.
Pour the mixture into the tin, and bake for 35 to 40 minutes, until a skewer comes out clean.
Using a fork, prick the cake in several places.
Mix together the juice of 1 lemon and the remaining maple syrup and pour over the cake. Set aside to cool.
Sift the icing sugar into a bowl and add the remaining lemon juice, stirring until smooth. Drizzle over the cooled cake.
Store in an airtight tin.