No-Bake Fruit and Nut Granola Bars
Vegan
No-Bake Fruit and Nut Granola Bars
hot for food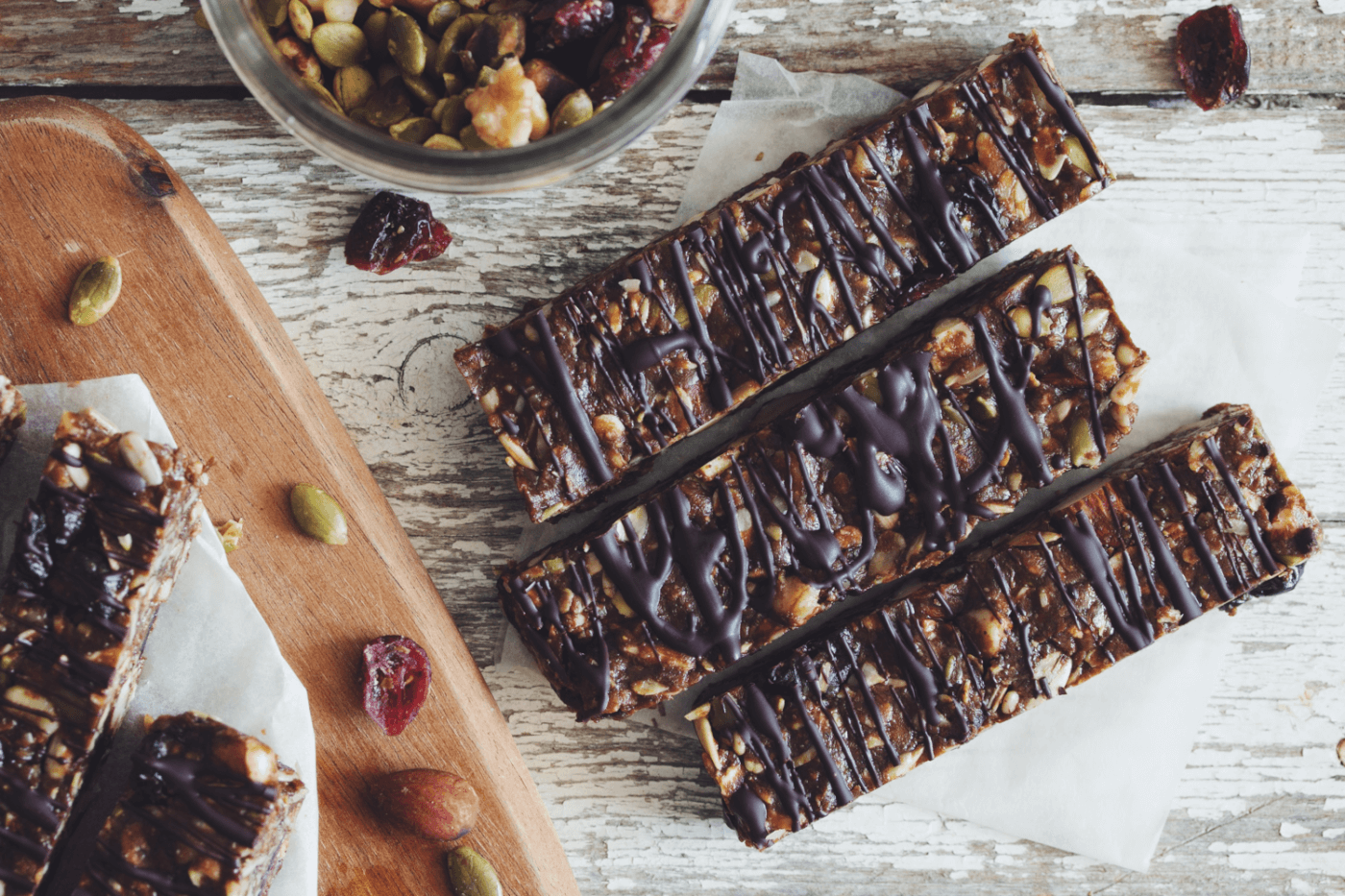 Prep Time

20m

Cook Time

0m

Servings

16
Ingredients
1/2 cup raw walnuts

1/2 cup raw almonds

1 cup rolled oats

1/2 cup raw sunflower seeds

1/2 cup raw pumpkin seeds

1/2 cup mixed dried fruits

1 tsp ground ginger

1/2 tsp ground cinnamon

1 cup nut butter (almond, peanut, or sunflower)

2 Tbsp molasses

1 Tbsp maple syrup

1 pinch sea salt

1/4 cup dairy-free dark chocolate chips
Method
Pulse the walnuts and almonds in a food processor until coarsely chopped.
Add the oats and pulse a few more times.
Place in a large bowl and add the remaining ingredients, except the dairy-free chocolate. Stir until well combined.
Line a 20- by 20-cm baking tin with parchment paper and press the mixture into it evenly with your hands.
Melt the dark chocolate in a double boiler or the microwave. Drizzle over the mixture.
Refrigerate for 2 hours before removing from the baking tin and cutting into 16 individual bars. Store in the fridge in an airtight container.