Quinoa and Black Bean Burgers
Vegan
Quinoa and Black Bean Burgers
The Little Blog of Vegan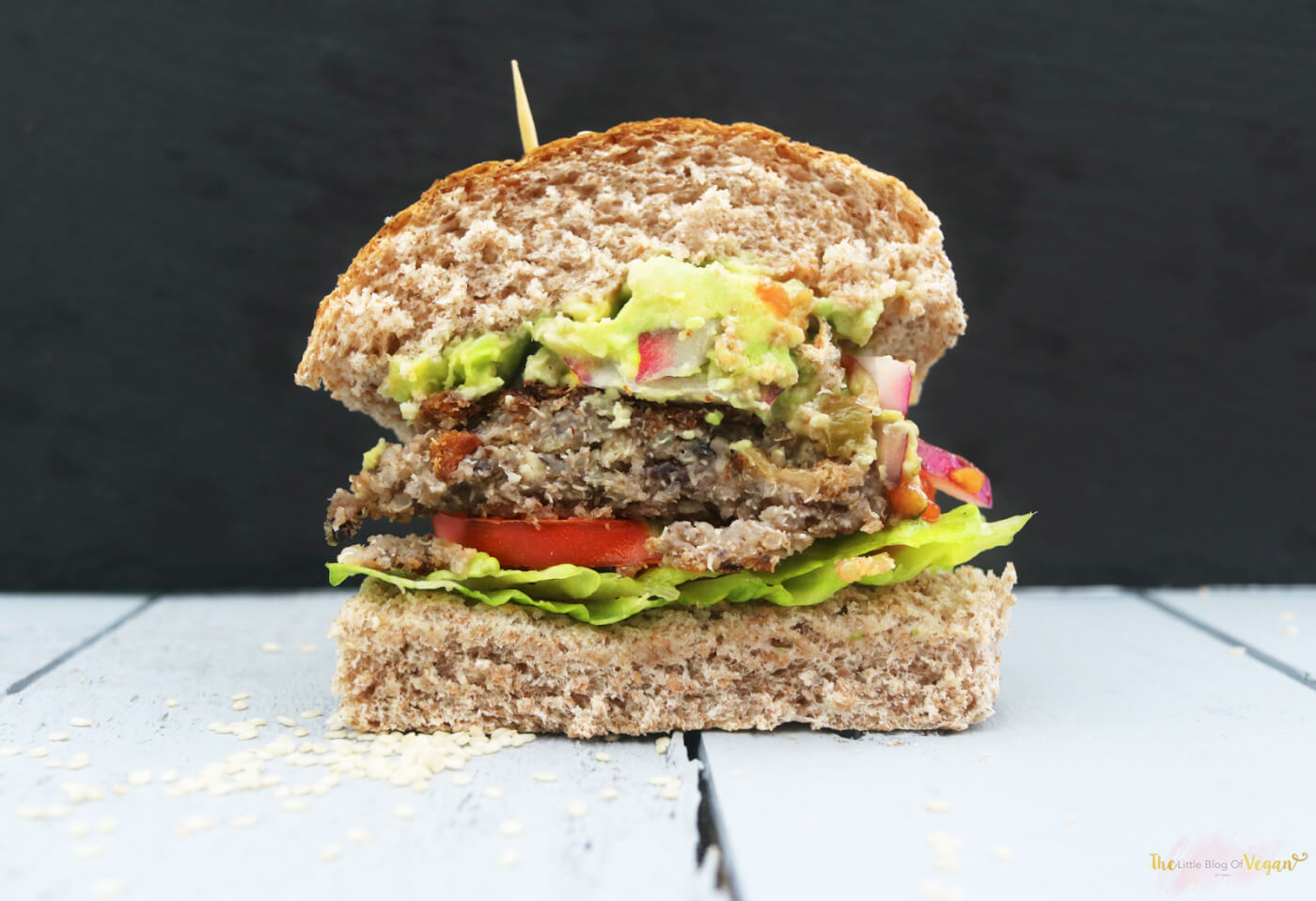 Prep Time

20m

Cook Time

8m

Servings

12
Ingredients
2 cups cooked quinoa

1 cup black beans

1/2 cup cannellini beans

2 small cloves garlic

1/2 white onion

1/4 tsp salt

1 pinch ground cumin

1 pinch cayenne pepper

1/4 tsp chilli flakes

1/3 cup bread crumbs

3 Tbsp light olive oil

12 burger buns

Guacamole, lettuce, red onion, tomatoes, or other desired toppings., optional
Method
Process all the ingredients except the oil, buns, and toppings in a food processor until combined but slightly chunky.
Refrigerate for 25 minutes.
Form into patties and place on baking paper. Chill for 10 more minutes.
Coat a large wok or pan with the oil and heat on low.
Cook the burgers for 5 to 8 minutes on each side, until brown and crispy.
Place on a piece of kitchen towel and allow the excess oil to drain off.
Assemble the burgers on buns with the desired toppings.