Santa's Little Gobbler Christmas Pie
At Young Vegans pie shop, they believe you can put anything in a pie, so when the festive season rolled around, they didn't hesitate to start working on a Christmas dish: Santa's Little Gobbler, aka Christmas dinner in a pie. This jolly treat consists of their very own vegan turkey, buttered leeks, and chestnut-and-apple stuffing, all in a white-wine sauce. Here's the recipe, with a few tweaks, for an easy and stress-free Yuletide feast. Please post pictures of any pies you make on social media and tag PETA UK and Young Vegans – we'd love to see how they turn out!
Vegan
Santa's Little Gobbler Christmas Pie
Young Vegans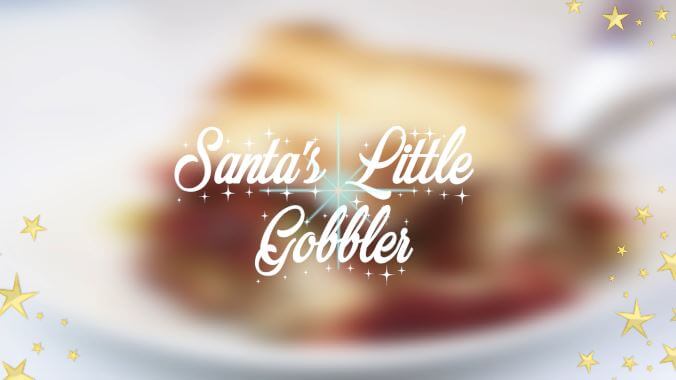 Prep Time

30m

Cook Time

1h 15m

Servings

4
Ingredients
200 g

soya mince

50 g

breadcrumbs

50 g

plain flour

25 g

fresh sage, chopped

2

small apples, chopped

2

onions, chopped

4 Tbsp

vegan butter

Juice of 2 oranges, or more to taste

Juice of 1 lemon, or more to taste

1/4 tsp

nutmeg

1 cup

roasted, peeled chestnuts

250 g

leeks, trimmed and sliced

1 small

shallot, sliced

1/4 cup

white wine

2 tsp

Dijon mustard

1/2 tsp

dried thyme

2/3 cup

soya double cream

1/2 tsp

sugar

1 tsp

salt, plus more to taste

1/4 tsp

black pepper, plus more to taste

500 g

fresh or frozen cranberries

200 g

soft brown sugar

5

cloves

1

cinnamon stick

3/4

cup port or red wine

500 g

vegan shortcrust pastry

300 g

vegan chicken or turkey

1 Tbsp

oat milk
Method
Preheat the oven to 200°C.
In a bowl, mix together the soya mince, breadcrumbs, flour, sage, apples, onions, 2 tablespoonfuls of the vegan butter, the juice of 1 orange, lemon juice, nutmeg, and chestnuts until well combined.
Melt 1 tablespoonful of the vegan butter in a pan over low heat and fry the leeks until soft. Season to taste and set aside.
In a separate pan, melt the remaining vegan butter and sauté the shallots until translucent. Remove from the heat and add the white wine. Return to the heat and cook for 15 minutes, or until the alcohol has evaporated. Add the mustard, thyme, soya double cream, sugar, salt, and pepper and cook until slightly thickened.
Place the remaining orange juice, cranberries, brown sugar, cloves, cinnamon stick, and port or red wine in a saucepan. Simmer for 15 to 20 minutes, or until thickened, stirring constantly. Taste and add a little more sugar if desired, then remove from the heat and let cool for 45 minutes.
Roll the pastry out to approximately 1 centimetre thick. Use two-thirds to line a pie dish, pushing it into the corners. Layer in the vegan meat, white-wine sauce, stuffing, leeks, and cranberry sauce and cover with the remaining pastry.
Cut away any overhanging pastry, leaving about a centimetre around the rim. Pinch the base and lid together all the way around.
Brush with the oat milk and bake for 25 minutes, or until golden brown. Let cool slightly before serving.