Vegan
Chocolate Mud Pie
An Ode to Mung Beans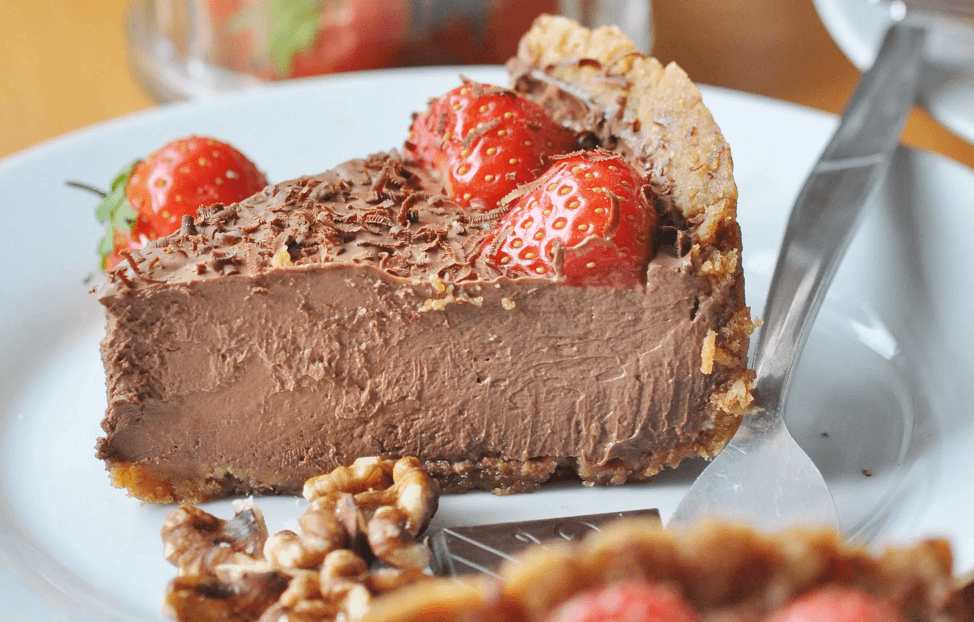 Prep Time

15m

Cook Time

10m

Servings

8
Ingredients
3/4 cup vegan butter

1/2 cup sugar

2 cups digestive biscuit crumbs

1/2 cup porridge oats

1 1/2 pkg silken tofu

250 g dark chocolate

1/4 cup sugar

1/4 cup maple syrup
Method
Preheat the oven to 190°C. Lightly grease a springform pan or pie dish.
Melt the vegan butter in a small saucepan, add 1/4 cup of sugar, and stir. Turn off the heat and add the crumbs and oats. Stir until you have a thick, sticky mixture.
Press into the pan, forming a crust.
Bake in the oven for about 10 minutes, checking often. Set aside to cool.
In a food processor, blend the tofu until creamy and smooth. Melt the chocolate in the microwave or on the hob and blend with the tofu until well incorporated.
Add the remaining sugar and the maple syrup. Blend again until smooth.
Pour into the crust. Place in the fridge for 2 hours or overnight.