Vegan Chocolate Sandwich Cookies
These heart-shaped vegan chocolate sandwich cookies take just five minutes to bake. They're a perfect gift for your loved ones on Valentine's Day and beyond.
Vegan
Vegan Chocolate Sandwich Cookies
Sweet Freedom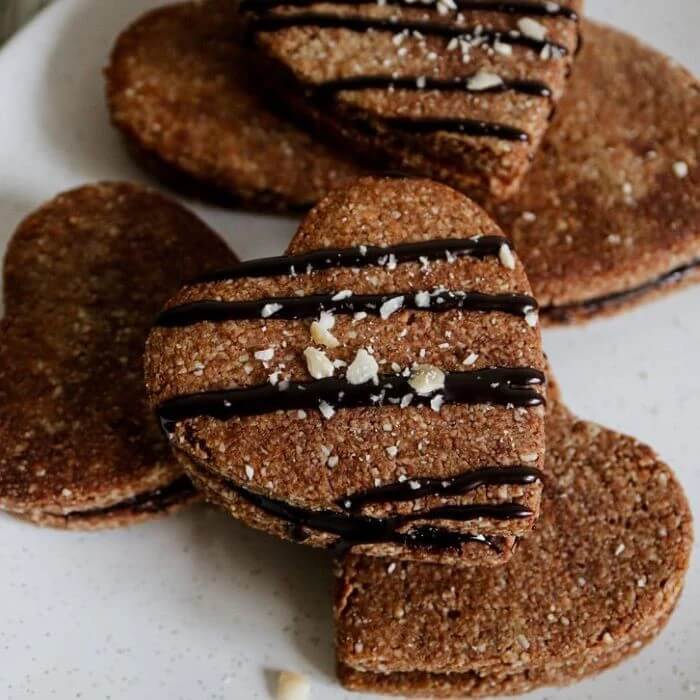 Prep Time

10m

Cook Time

5m

Servings

6–12
Ingredients
Method
Preheat the oven to 170°C.
In a large bowl, combine the oat flour, peanut butter, and CHOC SHOT and mix until the dough forms a ball.
Roll out to about 1/2 cm thick and cut out an even number of cookies with a heart-shaped cookie cutter.
Place onto a baking tray lined with baking parchment and bake for about 5 minutes, making sure they don't burn.
Leave to cool completely. Spread CHOC POT on one cookie and place a second one on top, pressing slightly. Repeat for the remaining cookies.
Decorate with an extra drizzle of CHOC SHOT and a sprinkle of nuts.