Ultimate Guide to Having a Vegan Picnic
To ensure everyone's safety during the COVID-19 outbreak, the lockdown is continuing, but updated regulations saw one shift in England that will make all the difference in the warmer weather: people can now sit in the park with members of their household. That means they can take in the sunshine, sprawl out on a picnic blanket, and enjoy vegan goodies.
But what do you need to live your best life outside? We've got you covered with all the supplies for a perfect vegan picnic:
Make a Vegan Sandwich
No picnic is complete without a sandwich – they go together like salt and vinegar. Easy to prep, transport, and enjoy on the go, one of our favourite fillings is this Smokey Maple Tofu Bacon. Add it to your sandwich with vegan mayo, lettuce, avocado, and whatever else your heart desires.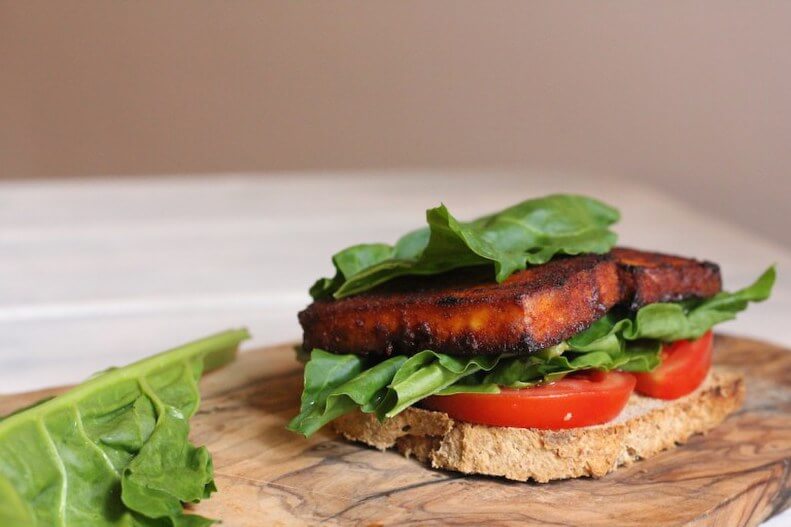 Sides, Sides, Sides
Whether you pack some hummus and a couple of tubs of veggies or go all out, make sure that you include some sides to snack on during your picnic. A great one is this Summer Quinoa Salad, which tastes fresh and will leave you feeling great.
Bring a Sweet Treat
There's no sweeter way to pass the time than with a sweet treat. Check out our vegan ice cream guide to find the perfect thing to cool you down when the weather heats up. If you're feeling particularly creative in the kitchen, why not make your own strawberry ice cream?
Miiro
Use a Leather-Free Bag
Pack your picnic goodies in a leather-free bag, and rock up to the park without anything made with the skins of slaughtered animals. Vegan leather is kinder to animals and the planet and looks absolutely fabulous.
Lay Out a Wool-Free Blanket
Bring a wool-free blanket with you to lay out on the grass. More and more brands are choosing not to use wool, in light of the cruelty to animals and environmental damage inherent in its production, so it's easier than ever to find a chic blanket that no animal was hurt for.
Take In Your Surroundings
There's plenty of natural beauty to take in on this island of ours. Keep an eye out for birds and other wildlife around you. Each and every one of them is an individual with their own unique personality. Enjoy their company, and make sure you're not causing them any harm.
Bring a Book
While we may not be able to travel far, books allow us to experience places, cuisines, and ways of thinking that make us feel like we're discovering whole new worlds.
Enjoy some relaxing downtime after feasting, and check out our top reads providing insight into the world of vegan living and animal advocacy:
If you're in Northern Ireland, Scotland, or Wales, please follow the rules set for your country. The regulations referenced above are specific to England.
*****
Inspired to help animals? Visit our action centre!
From speaking out against animal testing to protesting against the cruelty of factory farming, online and offline, there are many ways for you to make your voice heard: