Vegan
Smokey Maple Tofu Bacon
The Whole Ingredient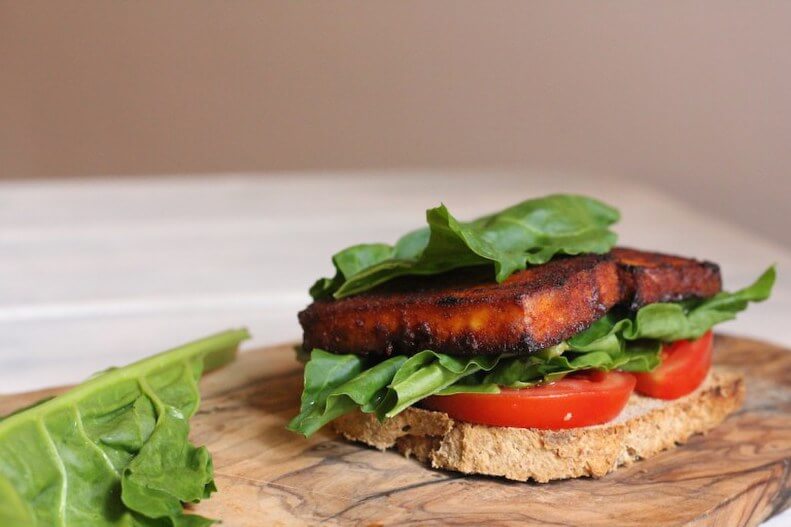 Prep Time

10m

Cook Time

20m

Servings

2
Ingredients
1 block firm tofu (about 280 g)

1 Tbsp soy sauce

2 Tbsp maple syrup

1 heaping Tbsp smoked paprika

Pinch cayenne, optional

2 tsp oil, optional
Method
Drain the tofu and cut into 1-centimetre-thick slices. Place between sheets of kitchen paper and press down gently to squeeze out most of the water.
Stir together the soy sauce, maple syrup, paprika, and cayenne, if using.
Spread the tofu slices in a single layer or on a baking tray, pour the marinade over them, and let marinate overnight, or for at least 30 minutes.
Heat the oven to 200°C.
Line another baking tray with parchment paper (or with a silicone mat, if omitting the oil).
Place the marinated tofu on the tray and drizzle with the oil, if using.
Bake for 20 to 25 minutes, turning after 10 minutes.