Alexis Gauthier's Faux Gras
"A delicious, rich and earthy terrine which will be reminiscent [of] the famous foie gras.
Without the suffering, torture and death that usually goes with it!"
– Alexis Gauthier
Vegan
Alexis Gauthier's Faux Gras
Alexis Gauthier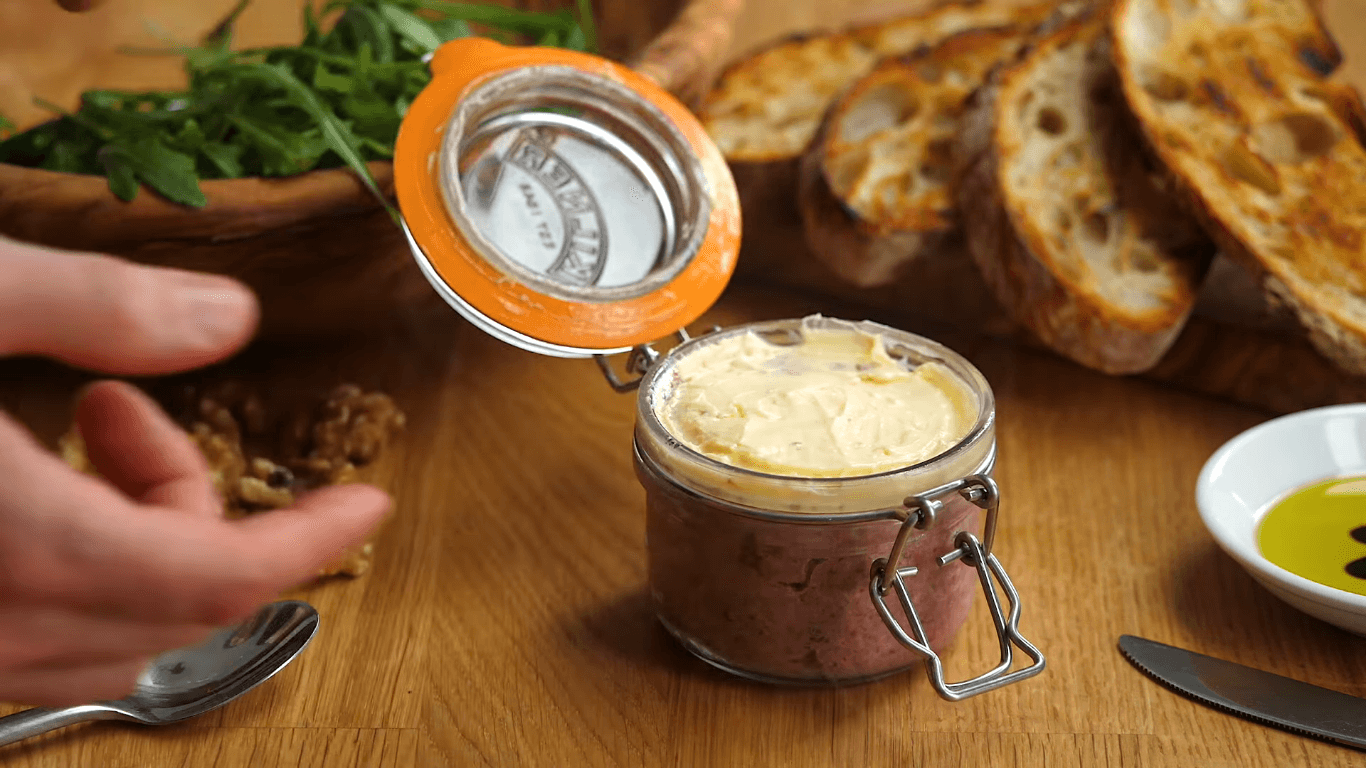 Prep Time

3h 30m

Cook Time

15m

Servings

10
Ingredients
1

shallot, peeled and diced

4 Tbsp

olive oil

4 cloves

garlic, cloves peeled and thinly sliced

2 tsp

chopped rosemary

2 tsp

chopped thyme

2 tsp

chopped sage

24

button mushrooms, roughly sliced

2 Tbsp

Cognac

2 Tbsp

soya sauce

400 g

cooked lentils

150 g

toasted walnuts

2 Tbsp

beetroot purée

Black pepper, to taste
Method
In a heavy pan, sauté the shallot in 2 tablespoonfuls of the olive oil until translucent.
Add the garlic, chopped herbs, and mushrooms. Add the Cognac and turn up the heat. Add the soya sauce, reduce the heat, and cook over low heat for 6 minutes.
Remove the pan from heat and let cool.
In a food processor, process the mushroom mixture, the remaining olive oil, the lentils, walnuts, beetroot purée, and black pepper until almost smooth. Add an optional extra splash of Cognac to give it that je ne sais quoi!
Place in a small glass jar and refrigerate for a few hours before serving.
Serve alongside toasted slices of sourdough or other type of bread.
Adapted from a recipe by Alexis Gauthier