Alexis Gauthier's Vegan Croissants
"A classic French recipe which turns out as an amazing vegan alternative to the usually industrial, over-buttered croissant."
– Alexis Gauthier
Vegan
Alexis Gauthier's Vegan Croissants
Alexis Gauthier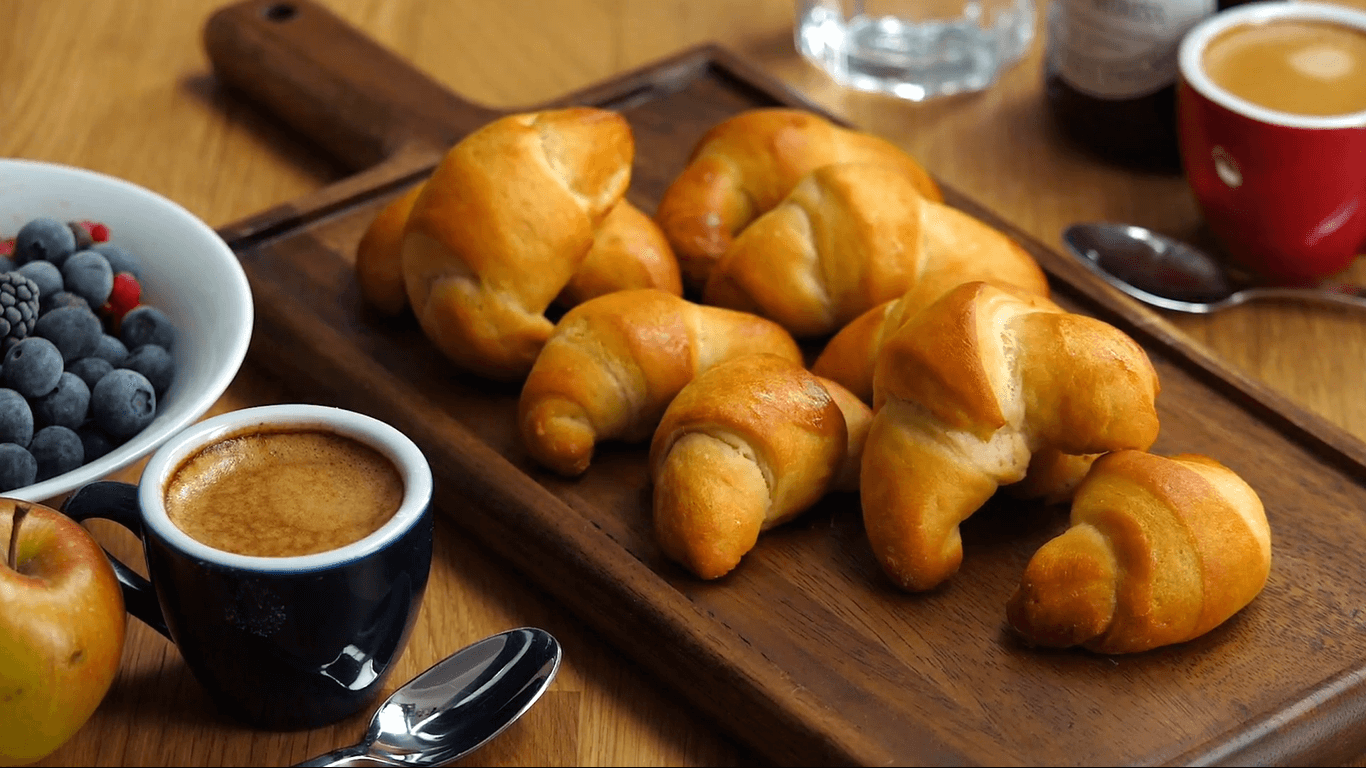 Prep Time

3h

Cook Time

10m

Servings

12
Ingredients
500 g

white flour

10 g

table salt

50 g

caster sugar

125 g

vegan butter

125 g

vegan yogurt

150 g

soya milk, plus 10 cl for brushing

25 g

fresh yeast (diluted with a little warm soya milk)

10 cl

maple syrup
Method
In a mixer, combine the flour, salt, sugar, vegan butter, vegan yogurt, and 150 grams of soya milk at medium-low speed for around 3 minutes, until well mixed.
Add the yeast and mix for another 3 minutes, adding flour as needed, until the dough is elastic and not too wet or dry.
Let rest for 2 hours.
Preheat the oven to 180°C.
Roll out the dough to 5 millimetres thickness, cut into approximately 12 triangles, and roll into croissant shapes.
Combine the remaining soya milk with the maple syrup and brush onto the croissants.
Place on a tray lined with baking parchment and bake for approximately 10 minutes, until cooked through.
Adapted from a recipe by Alexis Gauthier