Vegan
Vegan Brownies
One More Slice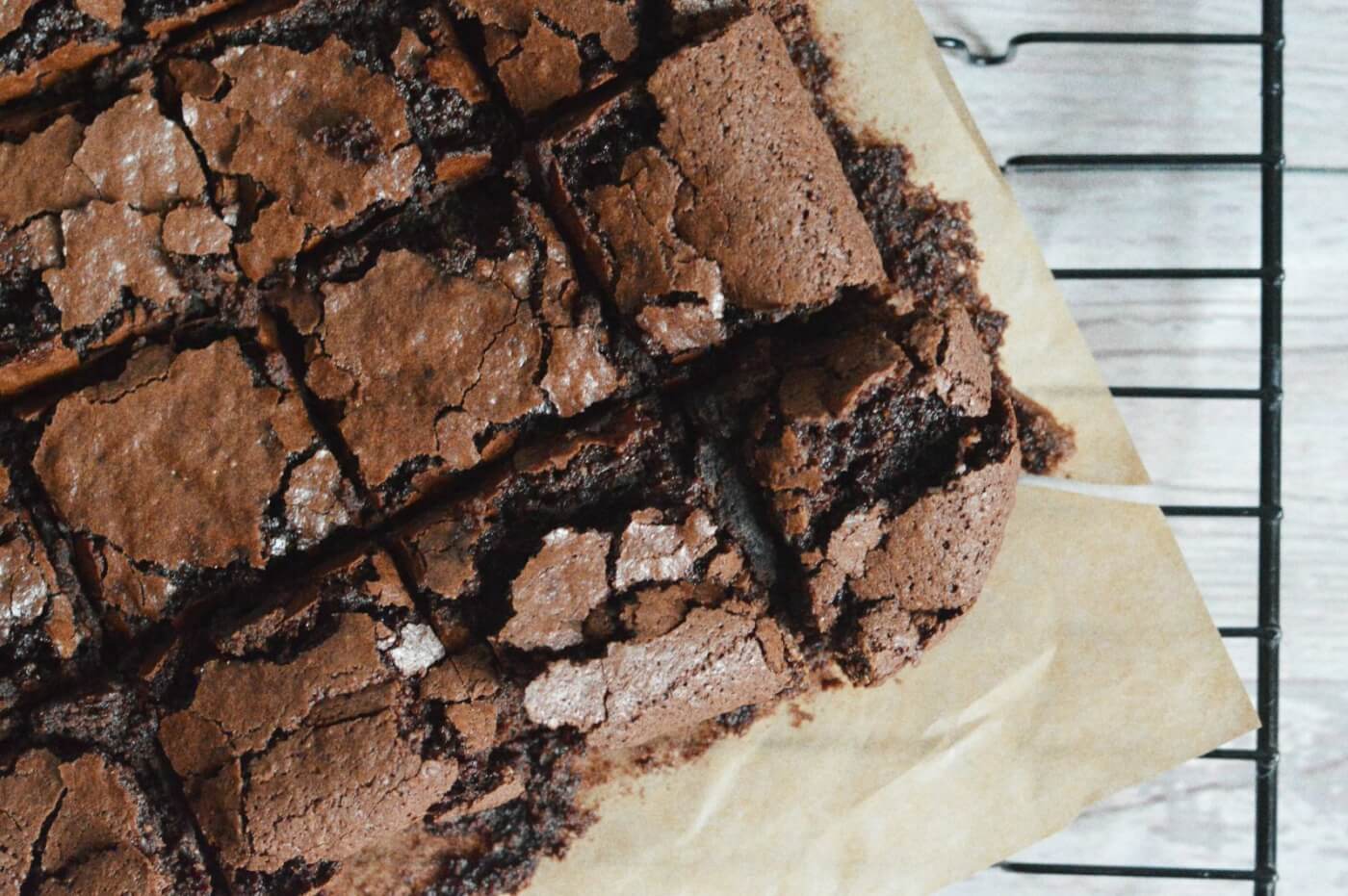 Prep Time

10m

Cook Time

40m

Servings

16
Ingredients
2 Tbsp ground flax seeds mixed with 6 Tbsp aquafaba or water

120 g vegan dark chocolate

80 g vegan butter

60 ml cold water

125 g self-raising flour

70 g ground almonds

50 g cocoa powder

1/4 tsp baking powder

1/2 tsp salt

250 g caster sugar

1 1/2 tsp vanilla extract
Method
Preheat the oven to 170°C. Grease a 20-centimeter square tin and line with baking paper.
In a pan, warm the chocolate, the vegan butter, and the water over low heat until melted.
In a large bowl, stir together the flour, almonds, cocoa powder, baking powder, and salt until lump-free.
Mix the sugar into the melted chocolate mixture then stir in the flax mixture and the vanilla extract until fully combined.
Stir in the flour mixture.
Spoon into the tin, level off, and bake for 35 to 40 minutes, or until a skewer inserted in the middle comes out clean.
Allow to cool completely before cutting into squares.