Vegan
Chickpea Chana Masala
The Little Blog of Vegan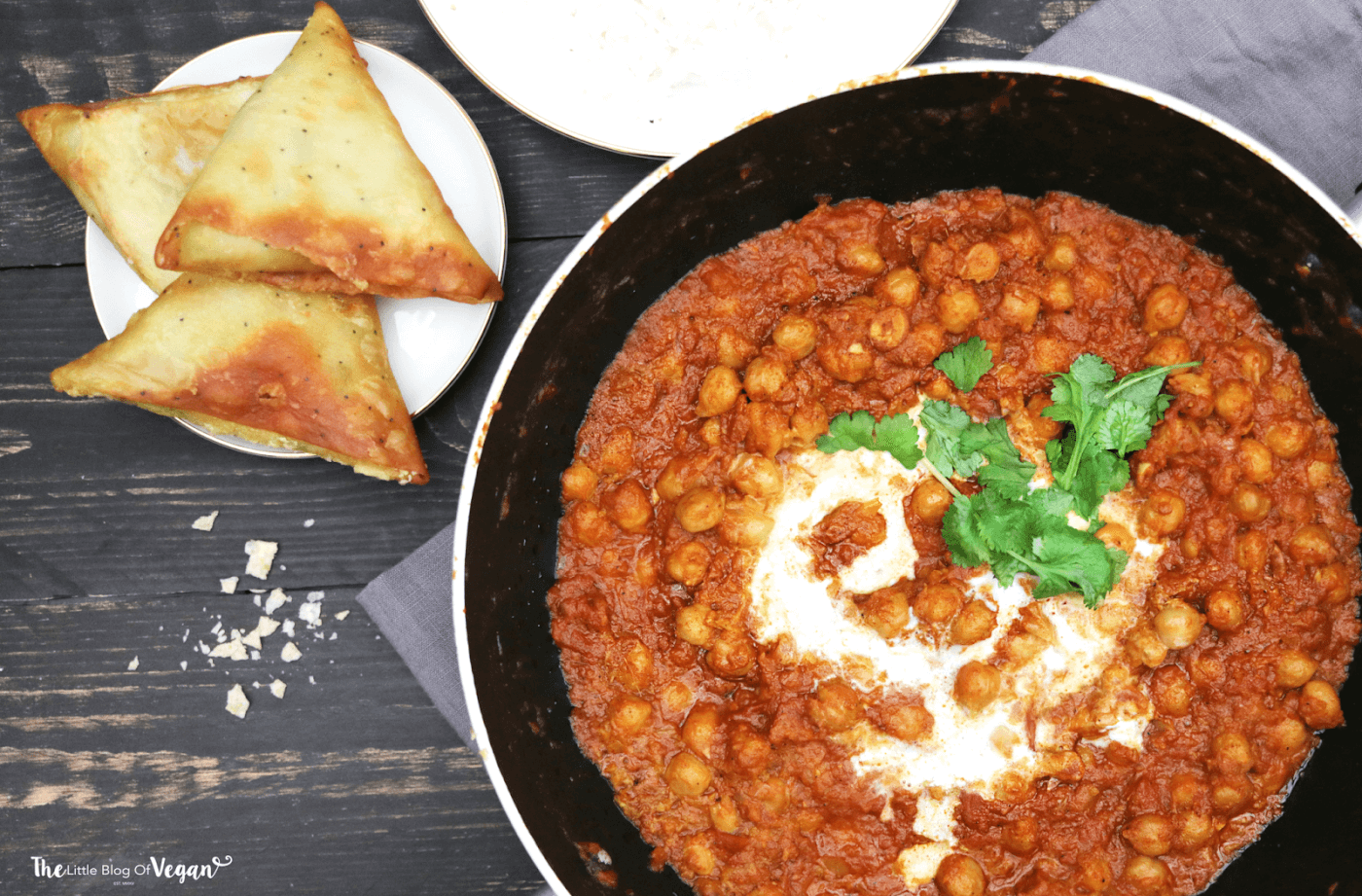 Prep Time

10m

Cook Time

35m

Servings

4
Ingredients
40 ml oil

2 small white onions, finely chopped

10 g fresh ginger, minced

1 tsp garlic paste

2 tsp ground cumin

1 1/4 tsp chilli powder

2 tsp ground coriander

1 1/4 tsp ground turmeric

1 1/4 tsp garam masala

1/4 tsp ground black pepper

1/4 tsp salt

1 tsp coconut sugar (optional)

1 can tomatoes

2 cans chickpeas, drained

150 g coconut cream
Method
Place a large pan over medium heat, then add 40 ml of oil.
When the oil is hot, add the onions and ginger and stir-fry for 2 to 4 minutes.
Place in a food processor or blender and blend until smooth. Return to the pan.
Add the garlic paste, cumin, chilli powder, coriander, turmeric, garam masala, pepper, salt, and coconut sugar, if using.
Stir until well combined. If the mixture is too dry, add a little oil.
Add the tomatoes and chickpeas. Stir to coat. If the mixture is too thick, you can add up to 60 ml of water.
Add the coconut cream and cook, covered, for 20 to 25 minutes over medium-low heat, stirring frequently, until thick.
Serve warm.