These yummy vegan waffles, adapted from a recipe by Sweet Freedom, are low in calories and big on flavour.
Vegan
Fluffy Vegan Waffles
Sweet Freedom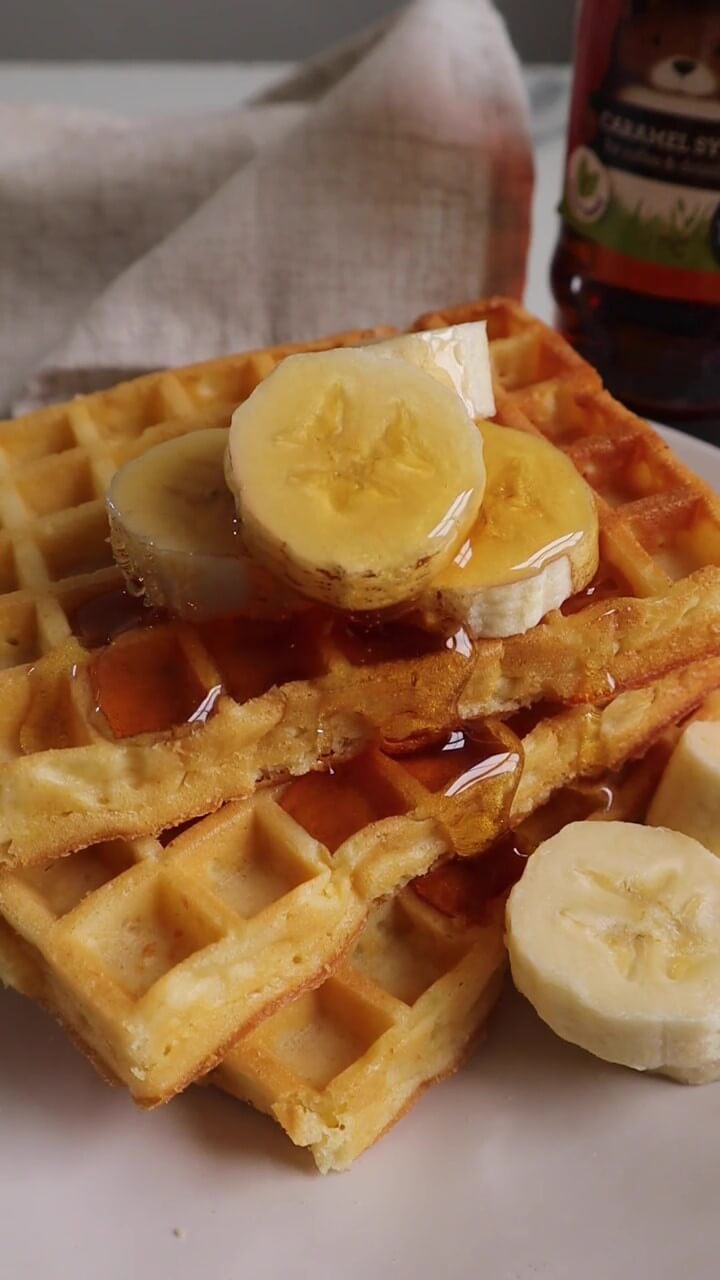 Prep Time

5m

Cook Time

5m

Servings

3 waffles
Ingredients
150 ml

unsweetened almond milk⁠

1/2 tsp

white or apple cider vinegar

30 ml

melted coconut oil or plant-based butter

140 g

flour (plain, gluten-free, or oat)⁠

25 g

rolled oats

1 tsp

baking powder⁠
Method
Mix the almond milk and vinegar together and set aside for about 5 minutes – this will make "vegan buttermilk".⁠
Add in the FRUIT SYRUP or CARAMEL SYRUP and the oil or butter.
In a medium bowl, combine the flour, oats, and baking powder.⁠
Fold the wet mixture into the dry until combined. ⁠The batter should be thick and scoopable.⁠
Preheat your waffle iron and spoon out the mixture evenly, making 3 waffles.⁠
Serve with banana and an extra drizzle of FRUIT SYRUP or CARAMEL SYRUP.