Rose, Almond, and Pistachio Golden Milk
Sanctua Restaurant is a fully vegan, environmentally conscious restaurant in Leicester. Its cooking style follows Ayurvedic principles of achieving balance in taste and texture and serving food that promotes well-being.
Sanctua's founder, professional chef Bindu Patel, has been a PETA supporter and passionate vegan since age 11. PETA's vegan starter kit is available to all who visit the restaurant.
Vegan
Rose, Almond, and Pistachio Golden Milk
Sanctua Restaurant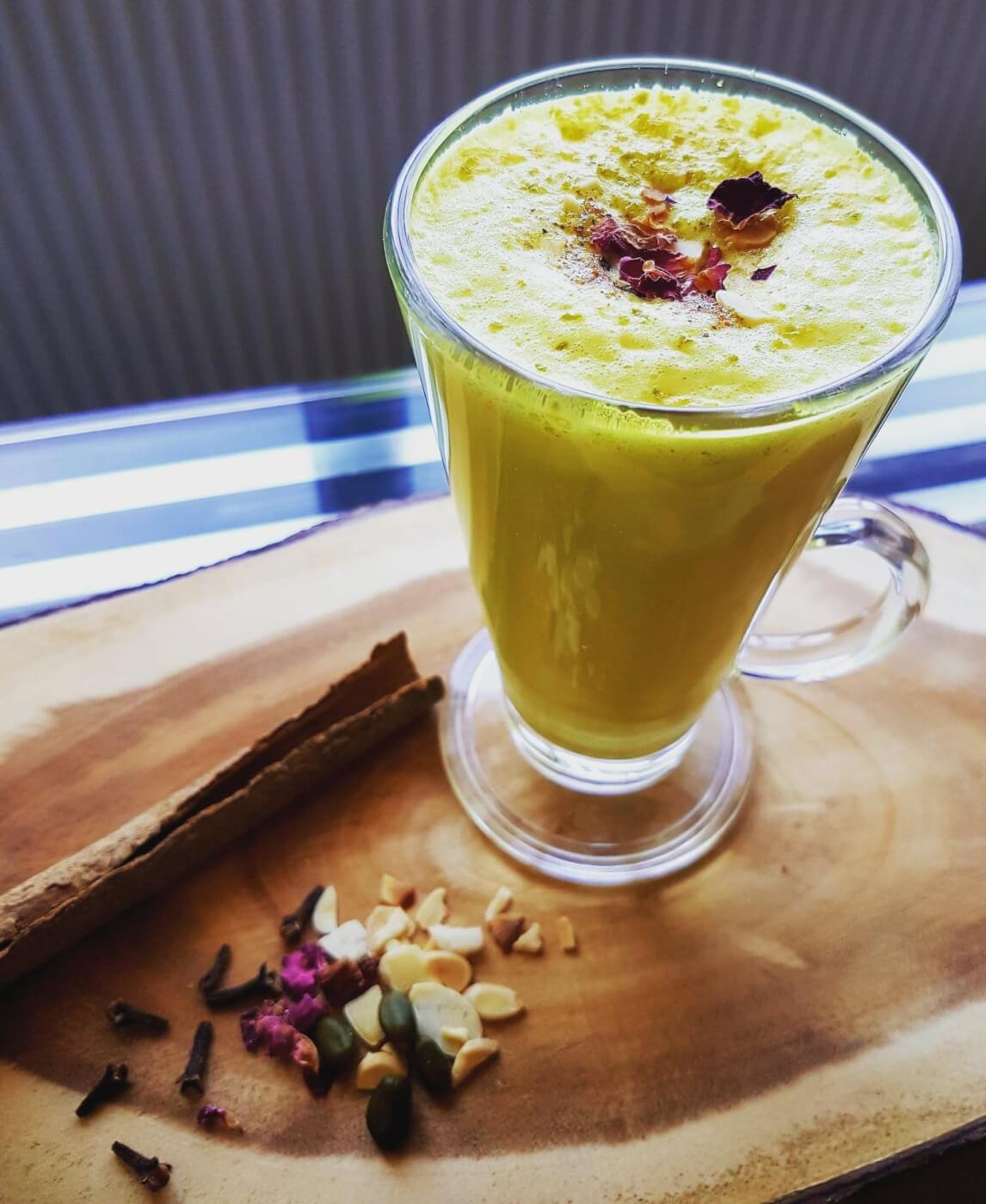 Prep Time

5m

Cook Time

5m

Servings

4
Ingredients
1/2

tsp green cardamom powder

Pinch black pepper

1/2

tsp ginger powder (or 1 inch fresh ginger, peeled and grated)

1/2

tsp nutmeg

2

cloves

1/2

cinnamon stick

2

tsp shelled and skinned pistachios, plus more for garnish

1/4

tsp turmeric powder

5

strands saffron

600

ml non-dairy milk

1

tsp rose water

1/2

tsp vanilla extract

1

tsp coconut palm sugar, or more to taste

1

pinch sea salt

1/2

tsp toasted flaked almonds, for garnish

Pinch crumbled dried rose petals, for garnish
Method
Using a pestle and mortar or grinder, gently crush together the cardamom, black pepper, ginger powder, nutmeg, cloves, cinnamon, pistachios, turmeric, and saffron.
Set aside a good pinch of the mixture and add the rest to a heavy-based milk pan. Gently warm for 1 minute on the lowest heat, being careful not to burn the mixture.
Add the non-dairy milk, fresh ginger (if using), rose water, vanilla extract, sugar, and sea salt and gently heat for 2 to 3 minutes while whisking. Do not boil.
Allow to cool in the pan and refrigerate, if desired. To serve, strain into mugs and sprinkle with the toasted almond flakes, dried rose petals, and remaining pistachios and spice mix.