Blueberry and Nectarine Upside-Down Cake
Vegan
Blueberry and Nectarine Upside-Down Cake
Wrapped in Newspaper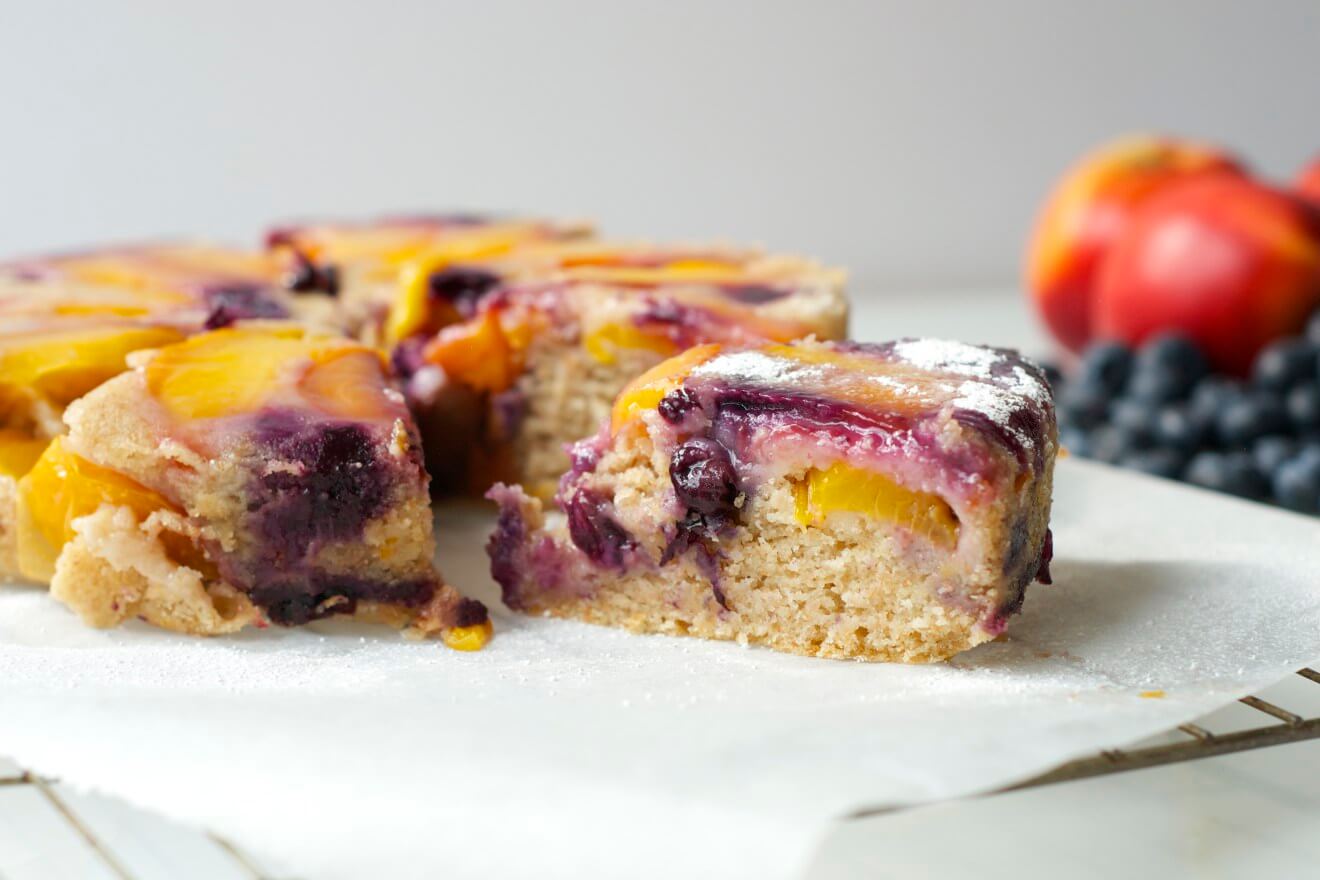 Prep Time

5m

Cook Time

40m

Servings

10
Ingredients
2 nectarines

2 handfuls blueberries

120 g spelt flour

120 g self-raising flour

60 g caster sugar

1 tsp baking powder

200 ml oat milk

70 ml vegetable oil

Zest and juice of 1 lemon
Method
Line the bottom of a 7-inch cake tin with grease-proof paper and oil the sides. Preheat the oven to 180°C.
Slice the nectarines and layer with a handful of blueberries on the bottom of the tin.
In a mixing bowl, combine the flours, sugar, and baking powder. Stir in the oat milk and oil. Add the lemon zest and juice and another handful of blueberries and mix well. Pour over the nectarine and blueberries in the pan.
Bake for about 40 minutes, until a skewer comes out clean.