Peanut Butter and Sesame Noodles
Vegan
Peanut Butter and Sesame Noodles
Ginger Kitchen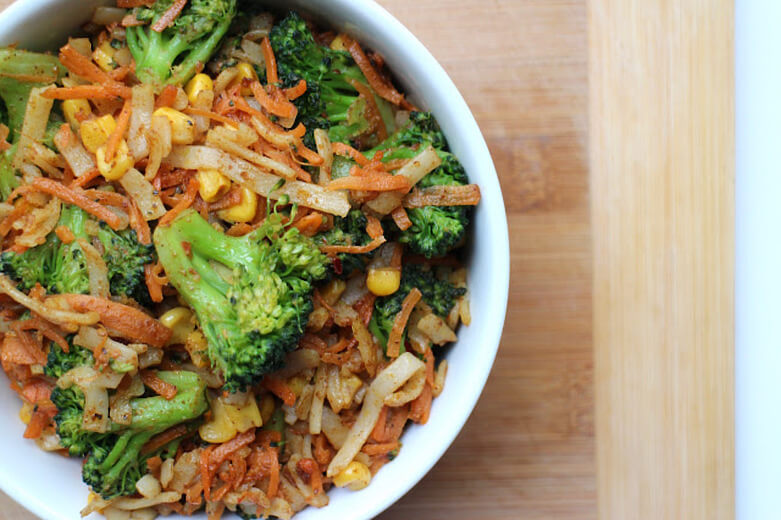 Prep Time

10m

Cook Time

10m

Servings

1
Ingredients
1 handful broccoli florets

2 Tbsp sweetcorn

1 Tbsp sesame oil

1 large carrot, sliced into thin strips

1 portion vegan noodles of your choice, cooked

1 Tbsp smooth peanut butter

1 Tbsp soy sauce

1/4 tsp chilli flakes

1 tsp agave nectar
Method
Parboil the broccoli and sweetcorn, until almost tender.
In a wok, heat up the sesame oil, add the carrots, and stir-fry for 2 minutes.
Mix in the noodles, broccoli, and sweetcorn then add the remaining ingredients and stir-fry for 1 or 2 minutes, until fully cooked. If the noodles clump together, add a little boiling water.