Sudanese Sweet Potato, Spinach, and Peanut Stew
Vegan
Sudanese Sweet Potato, Spinach, and Peanut Stew
Sneaky Veg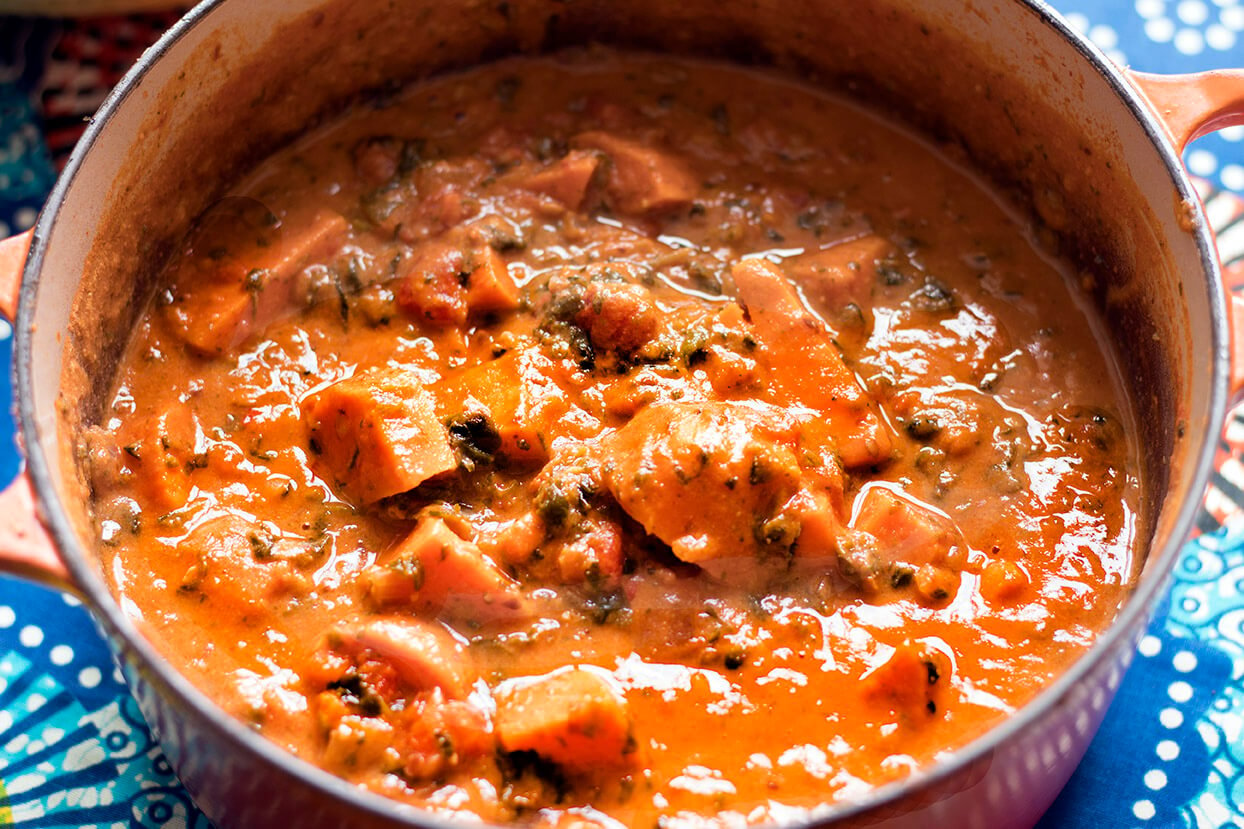 Prep Time

5m

Cook Time

35m

Servings

4
Ingredients
1–2 Tbsp olive oil

1 medium onion, finely chopped

2 cloves garlic, crushed

2 Tbsp tomato purée

4 medium sweet potatoes, peeled and diced

1 tin (400 g) chopped tomatoes

500 ml hot vegetable stock

100 g spinach, shredded

120 g peanut butter
Method
Warm the oil in a large saucepan over medium heat.
Add the onion and cook for 10 minutes, stirring often, until soft.
Stir in the garlic and cook for another 1 to 2 minutes.
Add the tomato purée, sweet potatoes, chopped tomatoes, and vegetable stock.
Stir well, bring to the boil, then cover and lower the heat. Simmer for 15 minutes or until the sweet potatoes are cooked through.
Add the spinach and peanut butter and stir well. Cook for 5 more minutes.