Rhubarb and Ginger Muffins
Vegan
Rhubarb and Ginger Muffins
Sneaky Veg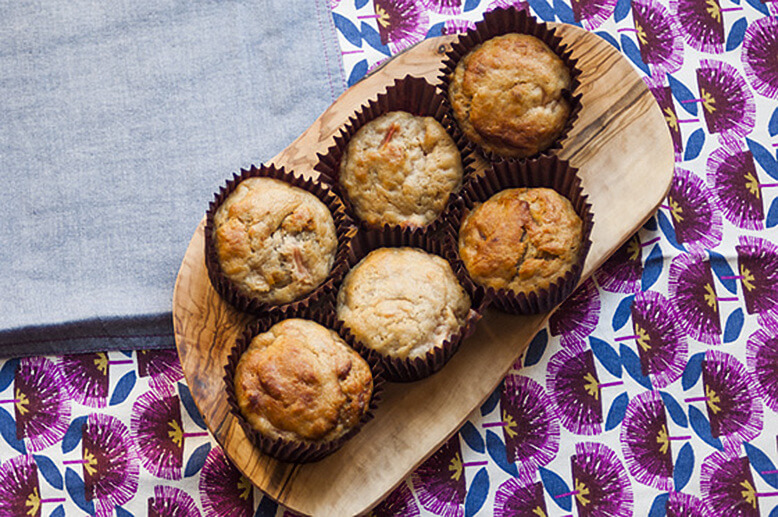 Prep Time

15m

Cook Time

15m

Servings

12
Ingredients
400 g rhubarb, finely chopped

125 g light brown sugar

250 g plain flour

1/2 tsp bicarbonate of soda

1 Tbsp ground ginger

100 ml maple syrup

100 ml vegetable oil
Method
Preheat the oven to 180°C and line a muffin tin with 12 muffin cases.
Put the rhubarb in a small saucepan with a splash of water and cook over low heat for 10 minutes, until soft.
In a mixing bowl, combine the sugar, flour, bicarbonate of soda, and ginger.
Add the maple syrup and vegetable oil to the rhubarb and bring to a boil. Remove from the heat and fold quickly into the dry ingredients, stirring until fully combined.
Spoon into the cases until each is two-thirds full. Bake in the centre of the oven for 15 minutes, until firm and golden-brown.