Vegan
Roasted Beetroot Dip
The Little Blog of Vegan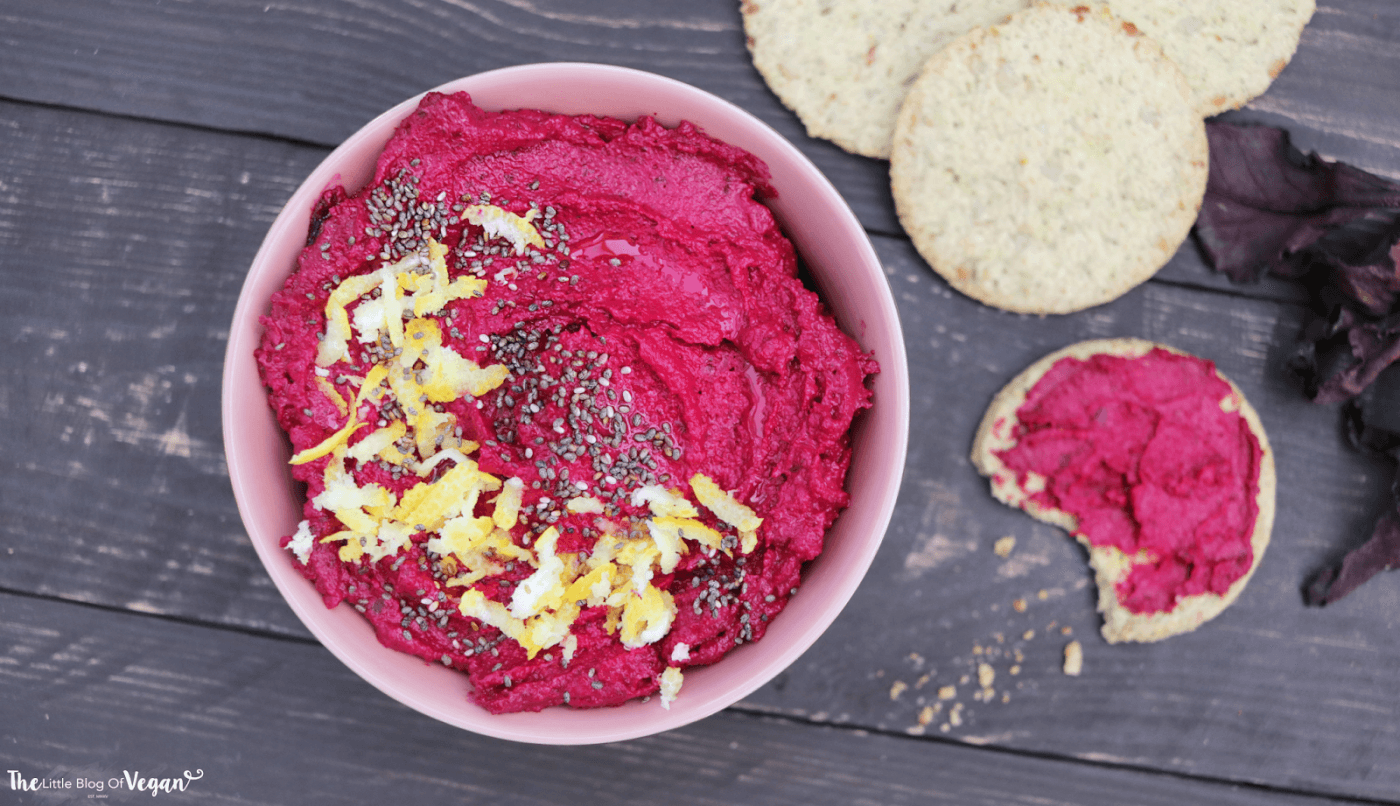 Prep Time

15m

Cook Time

50m

Servings

4-6
Ingredients
6 beetroots, peeled and halved

2 cloves garlic

1 1/2 Tbsp olive oil

Juice of 1 lemon

1/2 red chilli, seeded

1 Tbsp water

1 pinch salt

1 pinch pepper

2 Tbsp tahini

Lemon zest, optional

1 tsp chia seeds, optional
Method
Preheat the oven to 180°C.
Place the beetroots and the garlic on a baking tray lined with foil and drizzle with the oil. Fold the foil over to cover the beetroots.
Roast for 50 to 60 minutes, until soft, adding more oil after 30 minutes if needed.
Let cool then blend with the rest of the ingredients in a food processor until smooth, adjusting the spices and liquid to achieve the desired taste and texture.
Sprinkle with the optional lemon zest and chia seeds and serve.