Rosemary-Baked Almond Cream Cheese
Vegan
Rosemary-Baked Almond Cream Cheese
The Whole Ingredient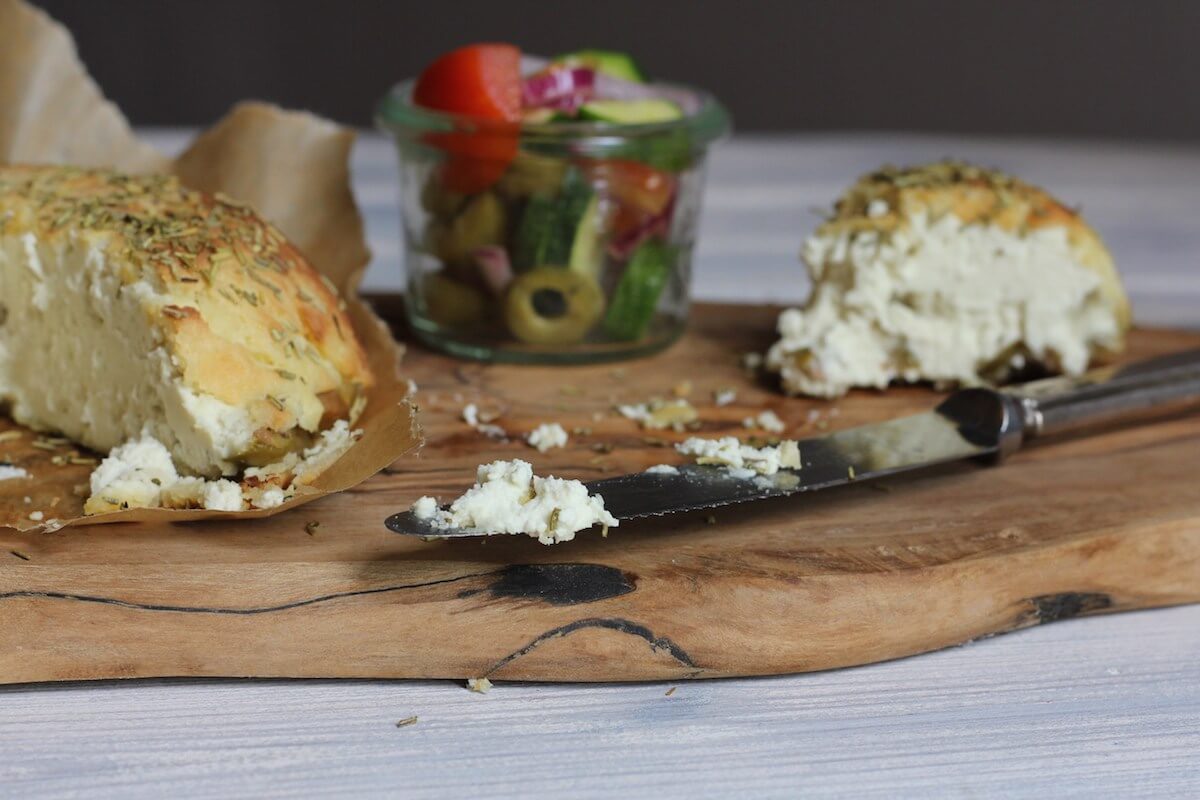 Prep Time

10m

Cook Time

35m

Servings

8
Ingredients
150 g ground almonds

200 ml pre-boiled or filtered water

2 Tbsp + 2 tsp olive oil

Juice of 2 lemons (about 4 Tbsp)

1 generous pinch salt

6 green olives, finely chopped

2 tsp dried rosemary
Method
Blend the almonds, water, 2 tablespoonsful of olive oil, the lemon juice, and salt in a food processor until soft and creamy. Stir in the olives.
Line a small colander or sieve with cheesecloth (or any thin piece of cloth) and pour in the mixture, spreading evenly with a spatula. Fold the edges of the cloth over and weigh down with a small jar. Place the colander in a bowl to catch any liquid.
Refrigerate overnight.
Heat the oven to 200°C/Gas Mark 6.
Line a tray or small tin with parchment paper. Drizzle with 1 teaspoonful of olive oil and sprinkle with 1 teaspoonful of rosemary. Carefully turn the "cheese" out onto the paper, flattest side down. Top with the remaining oil and rosemary and bake for 35 to 45 minutes, until golden.
Let cool. Can be stored in the fridge for at least a week in an airtight container.