Vegan
Oreo Cheesecake
The Little Blog of Vegan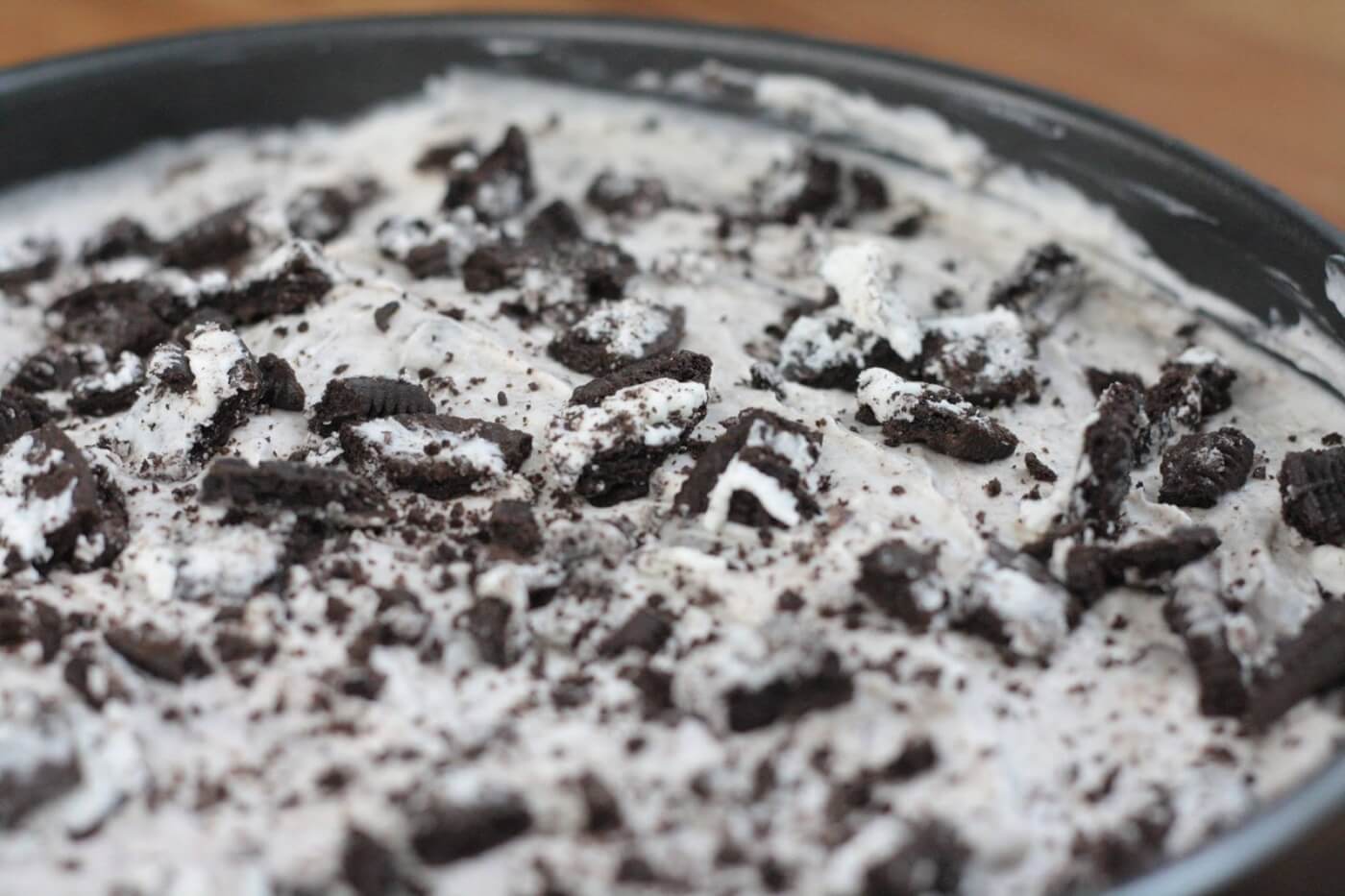 Prep Time

1h 30m

Cook Time

0m

Servings

16
Ingredients
228 g coconut cream, chilled overnight

2 Tbsp icing sugar

1 1/2 tsp vanilla extract

3 packs Oreos

3 Tbsp dairy-free margarine

228 g vegan cream cheese

30 g caster sugar
Method
Drain the liquid from the coconut cream.
Combine the coconut cream with 1 tablespoonful of icing sugar and 1/2 teaspoonful of vanilla extract in a mixing bowl with a hand mixer or in a food processor. Add the remaining icing sugar and mix again.
Refrigerate for 10 to 15 minutes.
Seal 21 Oreos in a bag and crush with a rolling pin or in a food processor. Place in a large mixing bowl.
Melt the margarine then stir into the crushed Oreos.
Transfer into a spring-form pan or cake tin, pressing into the edges. Smooth with a metal spoon and tap on the worktop to make sure there are no air pockets.
Place in the freezer whilst you prepare the filling.
Combine the remaining vanilla extract, vegan cream cheese, and sugar with a hand mixer or in a food processor until light and creamy.
Coarsely chop 10 Oreos and add to the cream cheese mixture.
Fold in the chilled coconut whip.
Spread evenly over the frozen Oreo base. Decorate with the remaining Oreos.
Freeze for about 1 hour, or until set.