Chocolate Peanut Butter Cups
Vegan
Chocolate Peanut Butter Cups
hot for food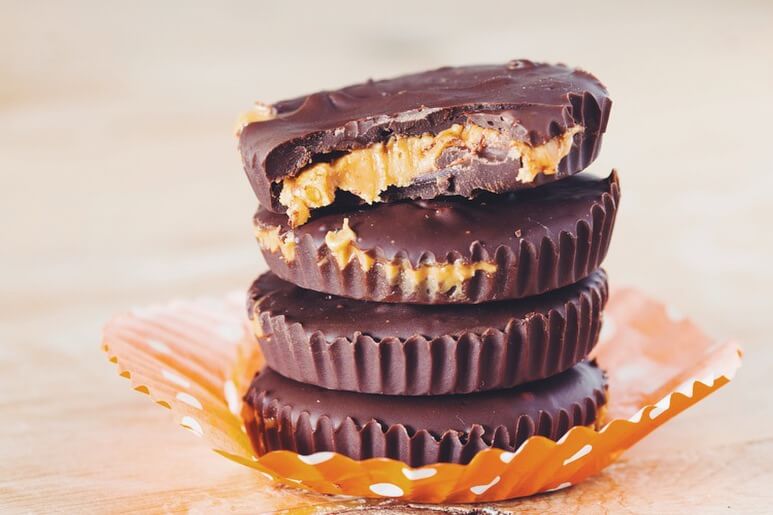 Prep Time

10m

Cook Time

10m

Servings

12
Ingredients
1 1/2 cups vegan chocolate chips

1/4 cup peanut butter
Method
Line a muffin tin with paper cases (or use a silicone muffin tray).
In a double boiler, melt the chocolate. Spread 1 teaspoonful of chocolate evenly across the bottom of each muffin liner.
Refrigerate for 10 minutes.
Put 1 teaspoonful of peanut butter on top of each hardened chocolate base. Refrigerate for another 10 minutes.
Place 1 to 2 teaspoonsful of melted chocolate on top of each cup. Refrigerate for at least 20 more minutes before serving.